Re: Diptych-Triptych by hiroshige II
---
[ Follow Ups ] [ Post Followup ] [ Ukiyo-e Q & A ]
---
Posted by Hans Olof Johansson (83.253.248.227) on October 17, 2011 at 16:56:17:
In Reply to: Diptych-Triptych by hiroshige II posted by Luque on October 16, 2011 at 18:04:14: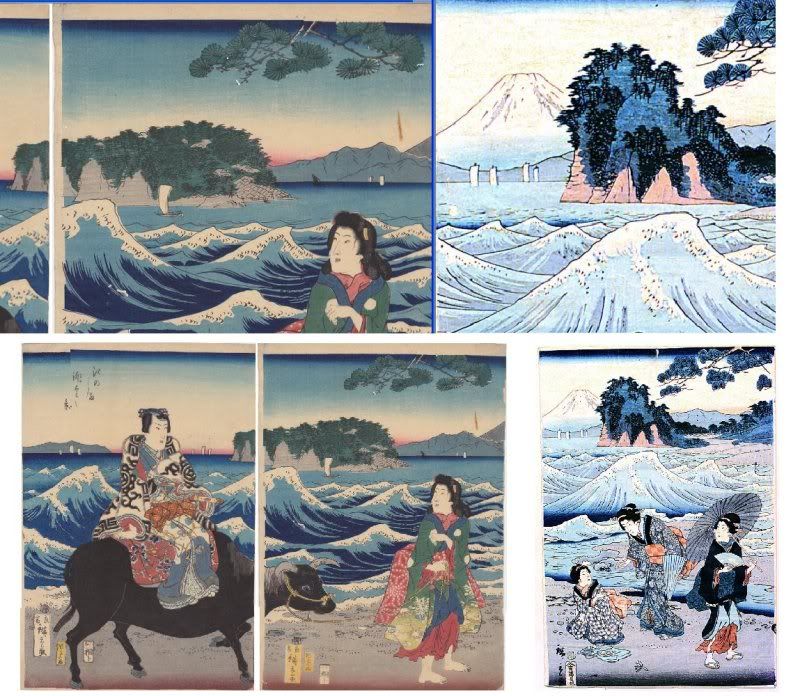 Hello Jean-Gabriel,
I believe it is indeed a triptych, and it wouldn't surprise me to find Mount Fuji on the missing right panel. I tried joining a panel from another triptych by Hiroshige II to your two panels, and after I changed the size the upper parts of the panels seem to fit very well together, as you can see above.
It would be very interesting to see both these triptychs in their complete state and compare them.
Best regards,
Hans Olof



---
---