Re: Help with Hiroshige?
---
[ Follow Ups ] [ Post Followup ] [ Ukiyo-e Q & A ]
---
Posted by Hans Olof Johansson (83.253.248.227) on December 27, 2011 at 13:34:48:
In Reply to: Help with Hiroshige? posted by Cynthia on December 26, 2011 at 19:02:01: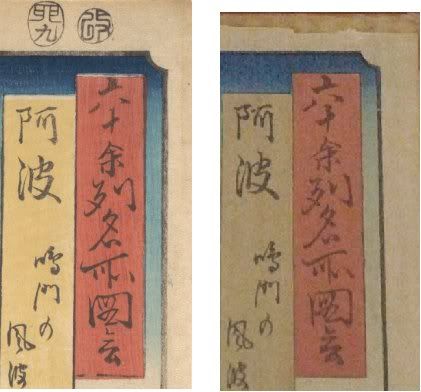 Cynthia,
The missing censors' seals in the upper margin of your print, as well as rather obvious differences in the keyblock lines between the original print and yours (see above), indicate to me that you have a modern reproduction.
Best regards,
Hans Olof



---
---