Re: Utamaro ?
---
[ Follow Ups ] [ Post Followup ] [ Ukiyo-e Q & A ]
---
Posted by Hans Olof Johansson (83.253.253.68) on September 11, 2013 at 22:07:40:
In Reply to: Utamaro ? posted by Mikael on September 06, 2013 at 21:10:52: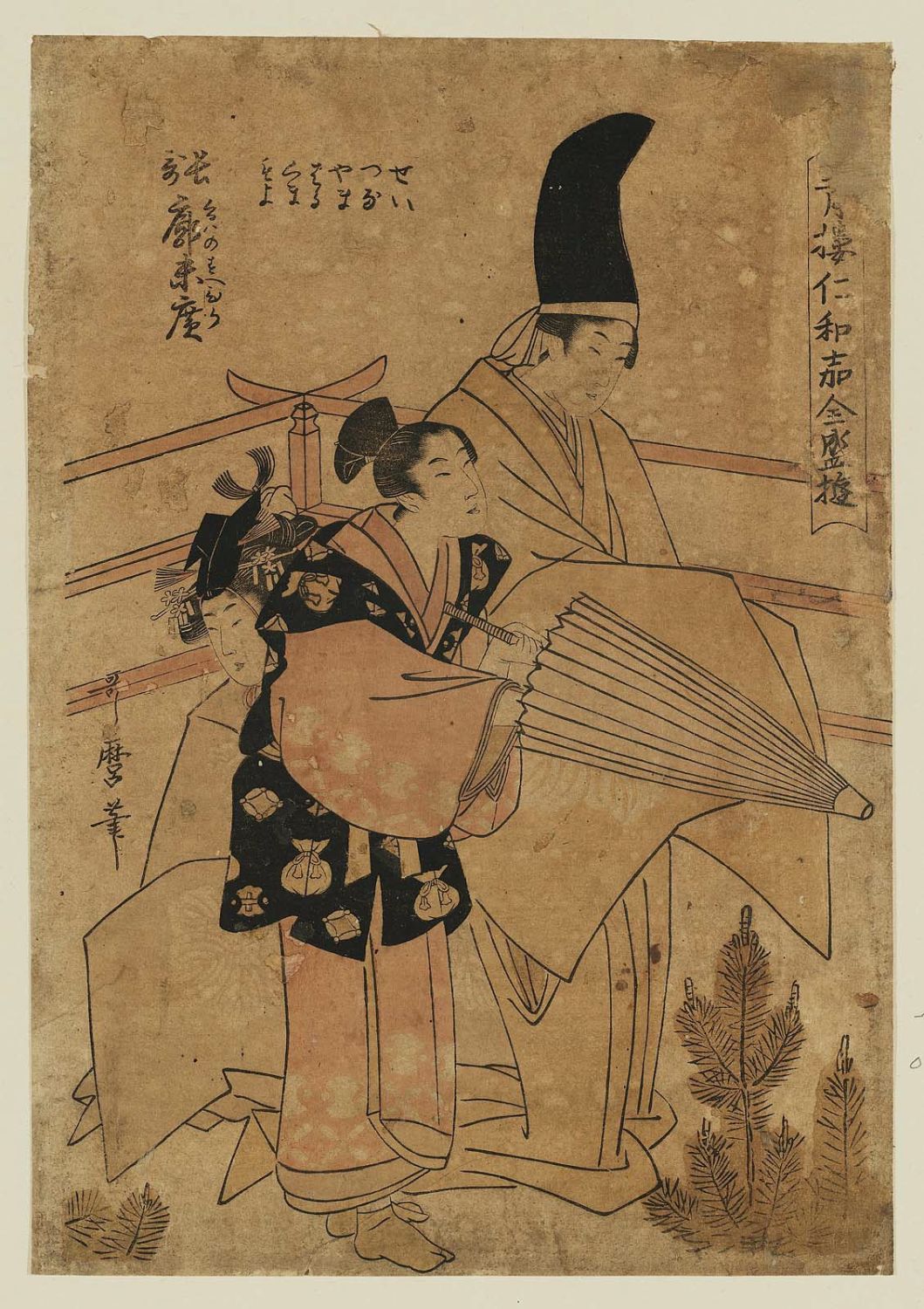 Mikael,
The series title of your print is 青楼仁和嘉全盛遊 (Seirô Niwaka zensei asobi - Entertainments of the Niwaka Festival in the Yoshiwara in Full Swing). A number of different artists seem to have used this title for sets of prints. Among them are both Utamaro I and Utamaro II.
Even if your print is in very bad shape, there is no doubt that the signature reads "Utamaro hitsu". Having looked at a number of images of other prints with the same series title, I believe that yours most probably belongs to the same series as the print above, a work by Utamaro II in the collection of the MFA.
Best regards,
Hans Olof



---
---