A bit of a miss match..
---
[ Follow Ups ] [ Post Followup ] [ Ukiyo-e Q & A ]
---
Posted by J.Oakley (2.124.3.43) on October 02, 2013 at 17:22:04: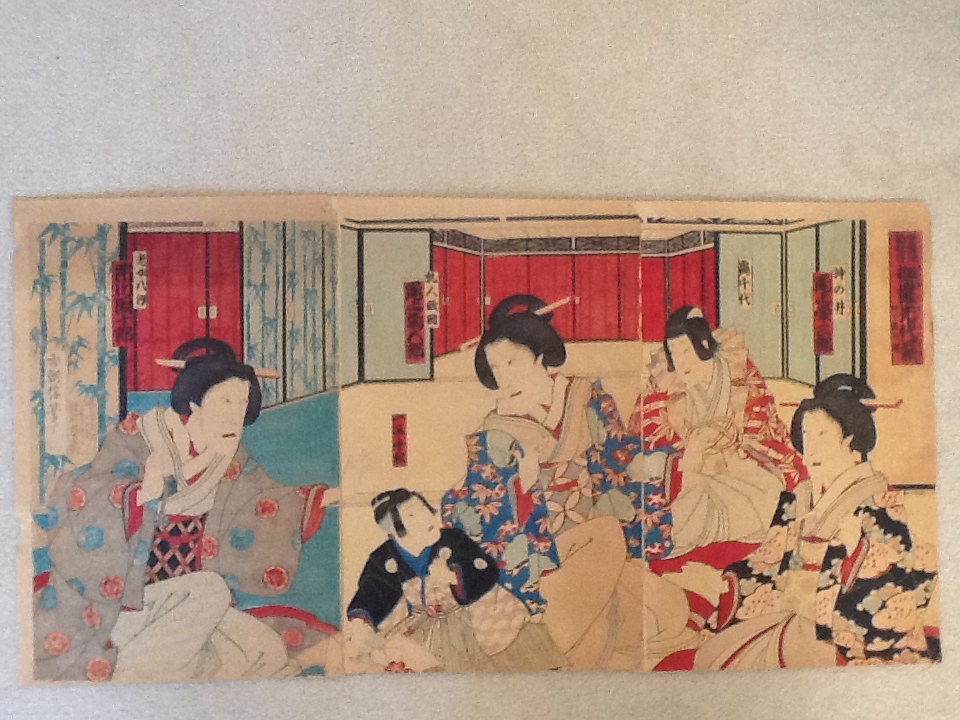 The left panel forearm fits to the hand on the middle section section but then the other details including the colouration on from left to right do not match! I will post some close-ups too. Would be great to hear your comments.
Tks,
Jon


---
---