triptych questions
---
[ Follow Ups ] [ Post Followup ] [ Ukiyo-e Q & A ]
---
Posted by Barbara Dey (50.53.96.147) on October 11, 2013 at 06:19:13: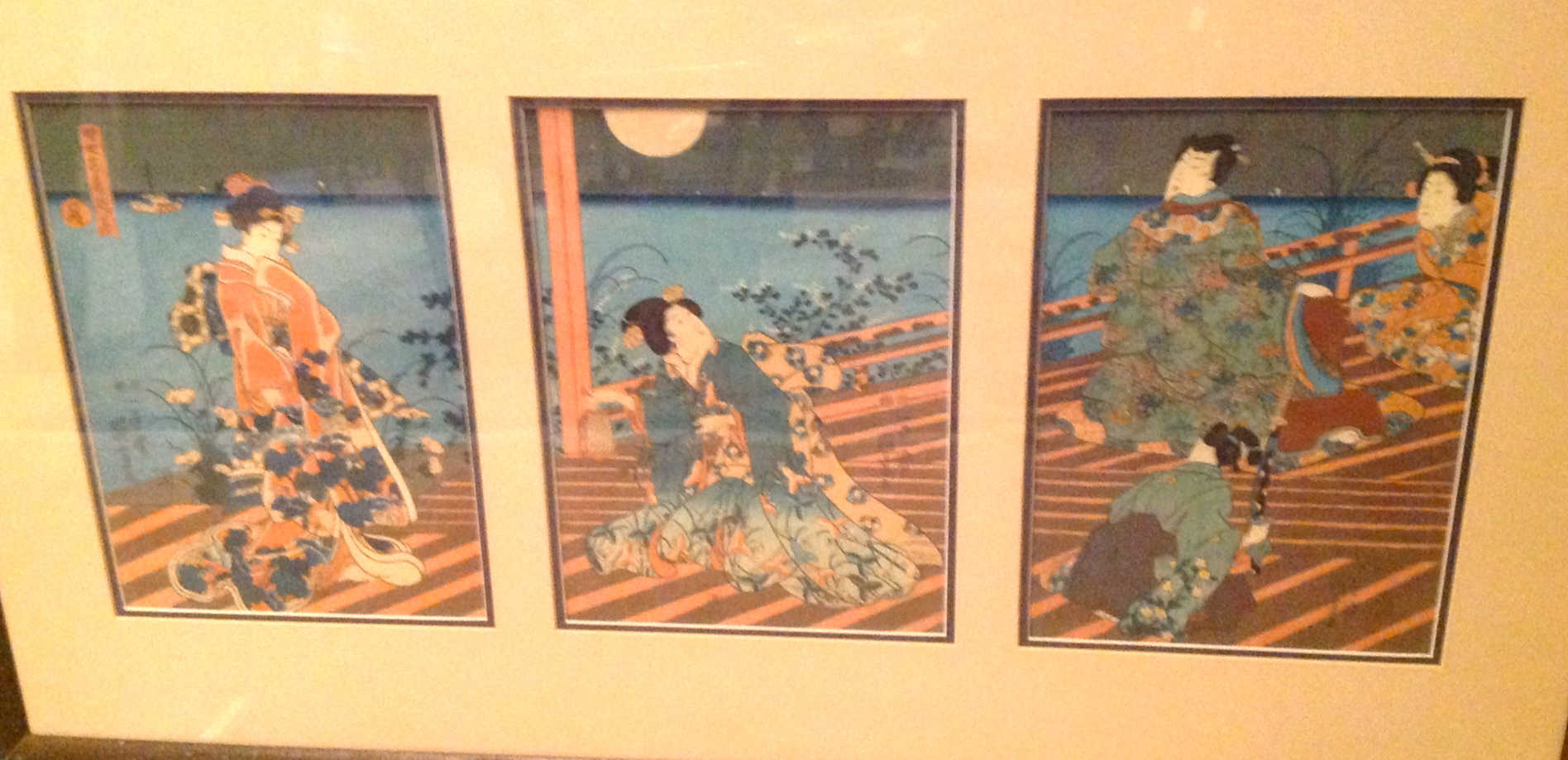 I was searching for information regarding a triptych my family has and was surprised to see: Uh oh!
No other copies of this print have been found. Does anyone recognize this and what do you know about it I think it is one done by Utagawa Kunisada I (Toyokuni III).



---
---