Re: Unkown Image
---
[ Follow Ups ] [ Post Followup ] [ Ukiyo-e Q & A ]
---
Posted by Cory MacDonald (70.88.130.17) on October 16, 2013 at 17:15:48:
In Reply to: Unkown Image posted by Cory MacDonald on October 15, 2013 at 16:40:57: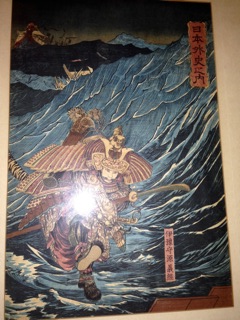 This is the other image my grandpa brought back from Japan. I will get a better quality picture for this as well. Once again, any summary information would be greatly appreciated.


---
---