Kunisada III publication Info?
---
[ Follow Ups ] [ Post Followup ] [ Ukiyo-e Q & A ]
---
Posted by Michael Cohen (83.253.246.247) on December 07, 2013 at 13:40:43: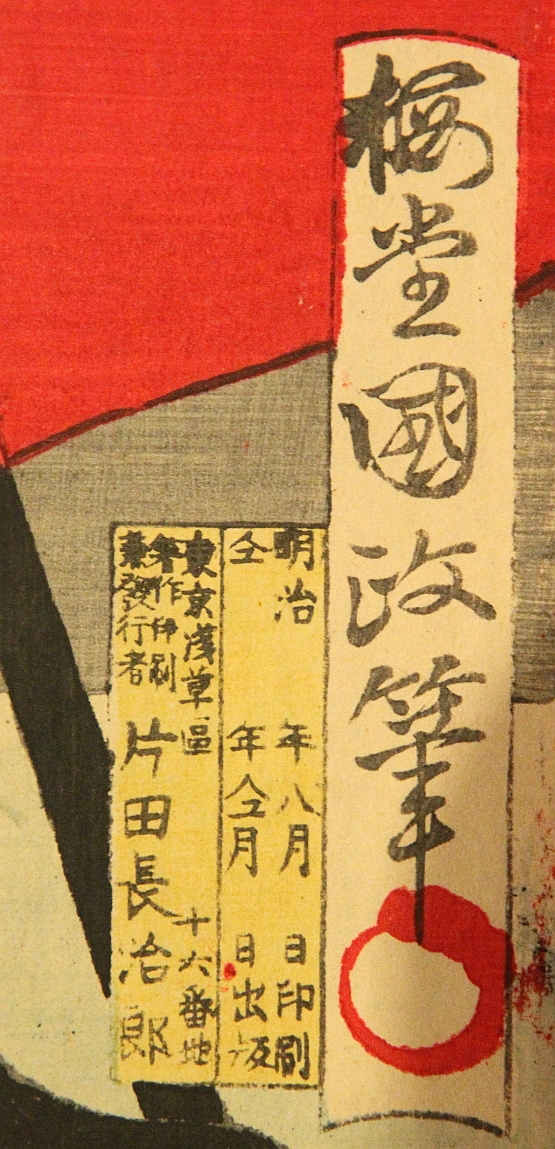 This is from another state of: http://enpaku.waseda.ac.jp/db/enpakunishik/results-set.php?group=100-4817&Max=9&sortfield1=ihan&sortfield2=juhuku_no&sortfield3=ichi&sortorder3=descending
Wonder if anyone can read the information in the yellow cartouche which
I think are the publication details?
Unfortunately Waseda does not tell the date, though for several reasons I think it may be 1887. What I can make out looks something like
Meiji Era BLANK year 8 month at the right side...
Thanks, Mike


---
---