Re: Help identifying triptych
---
[ Follow Ups ] [ Post Followup ] [ Ukiyo-e Q & A ]
---
Posted by Hans Olof Johansson (83.253.246.247) on February 07, 2014 at 09:39:49:
In Reply to: Help identifying triptych posted by Bill D on February 07, 2014 at 04:41:08: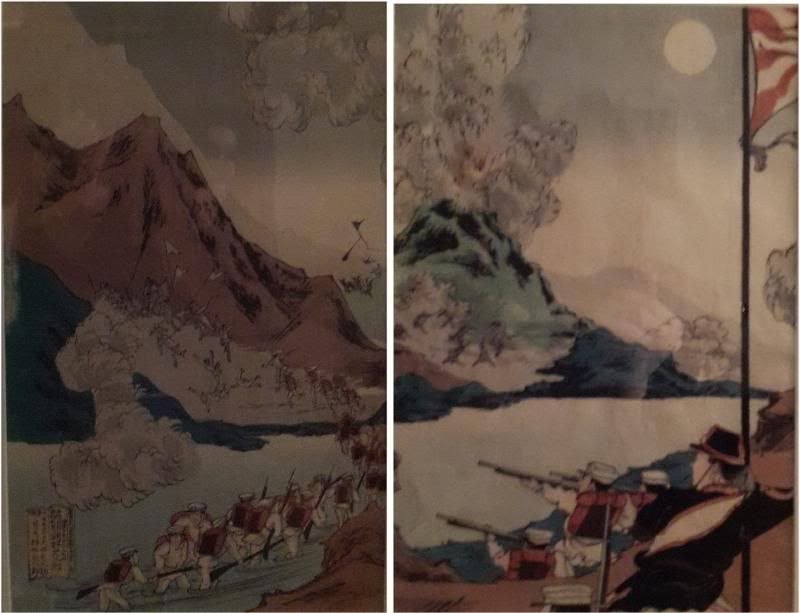 Bill,
I'm sure it's a triptych but the right panel, where you's expect to find the title and the signature, is missing. Have you got that too? Otherwise it could be difficult to identify the artist.
However, if you can provide a good close-up of the colophon in the lower left corner, we would at least be able to see the publishing date, and perhaps also - if we're lucky - the name of the artist.
Best regards,
Hans Olof
---
---