Re: Help identifying triptych
---
[ Follow Ups ] [ Post Followup ] [ Ukiyo-e Q & A ]
---
Posted by Hans Olof Johansson (83.253.246.247) on February 07, 2014 at 16:37:06:
In Reply to: Re: Help identifying triptych posted by Bill D on February 07, 2014 at 14:22:05: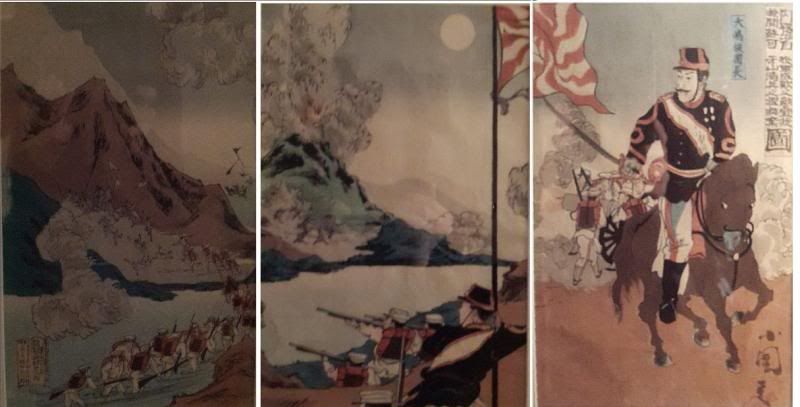 That's better. :-) At least I can now identify the artist. His name is Kokunimasa.
Thanks to the Museum of Fine Arts in Boston, where there is a copy of the same triptych, I can also tell you that it was published in 1894 - see http://ukiyo-e.org/image/mfa/sc220225 for a link to more information.



---
---