Identify a print
---
[ Follow Ups ] [ Post Followup ] [ Ukiyo-e Q & A ]
---
Posted by Gracie (24.199.50.211) on March 10, 2014 at 05:24:10: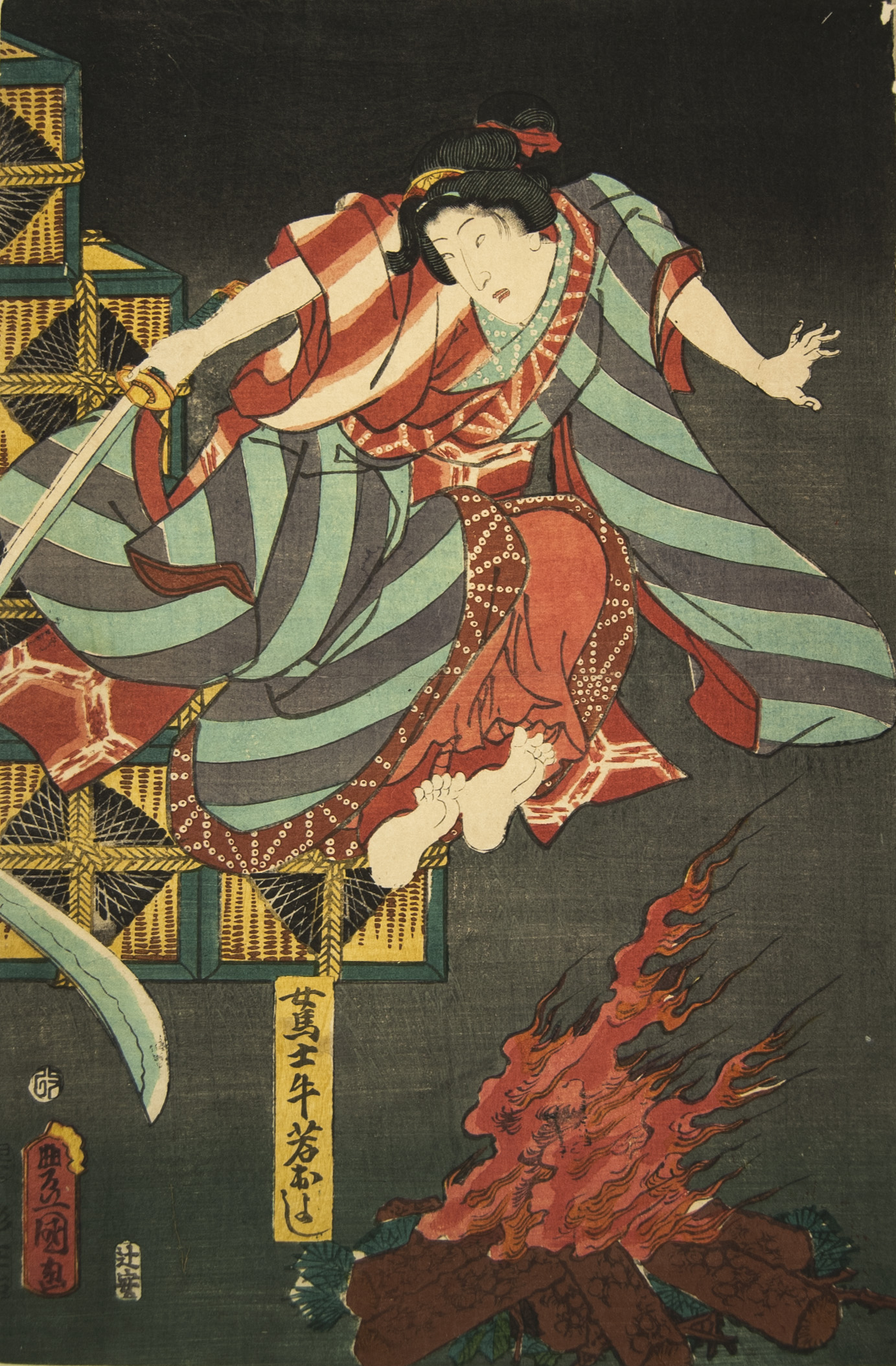 I have included an image from a donated collection of prints and am looking for the artist and really any other information I can get on it. I am dying to know why this person is leaping over flames, sword in hand.
This is a for a show that goes up on the 20th. Any help is appreciated.


---
---