1950's Japanese Woodblock prints
---
[ Follow Ups ] [ Post Followup ] [ Ukiyo-e Q & A ]
---
Posted by Angela (72.202.149.42) on March 30, 2014 at 15:42:48: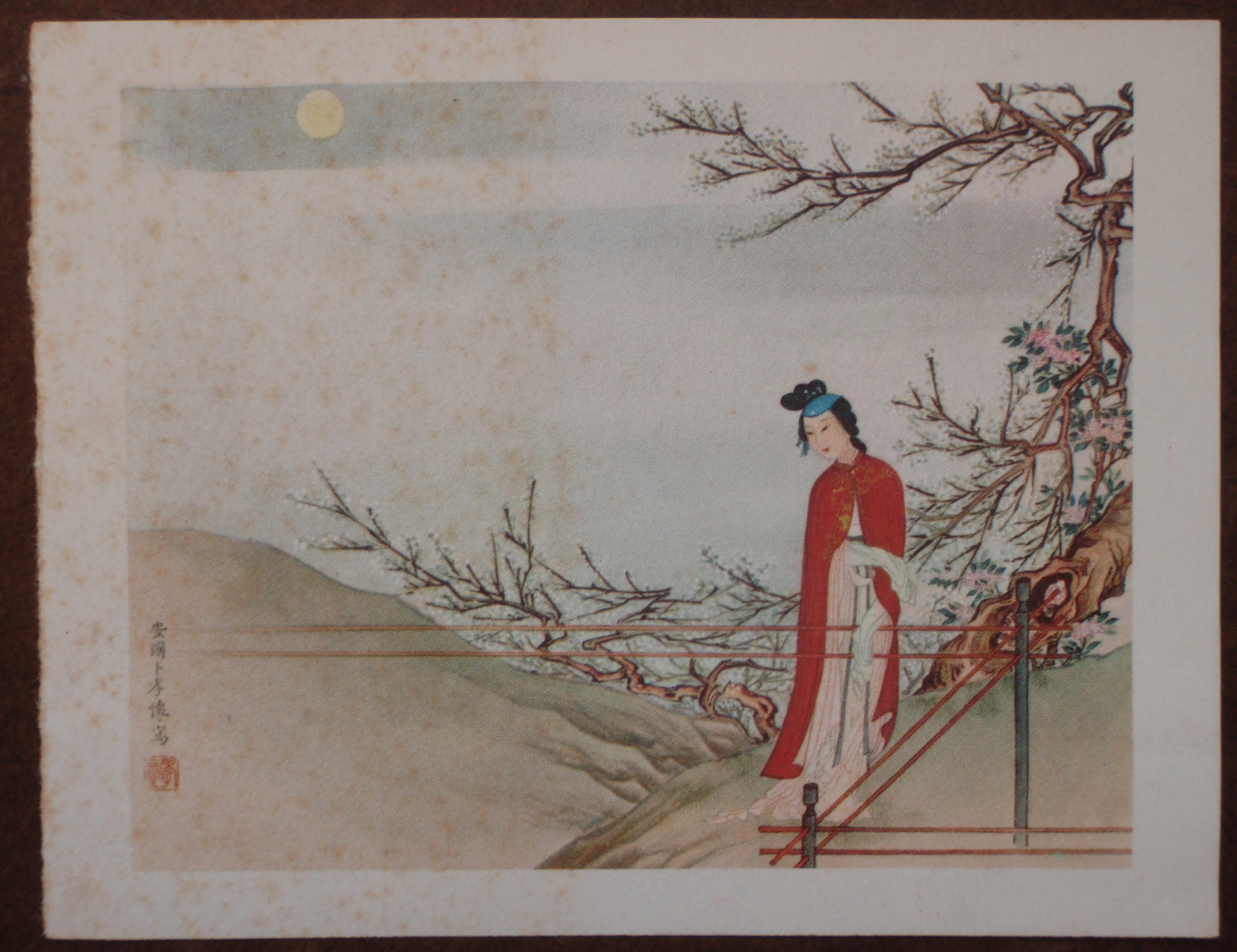 I love this print and would really appreciate any assistance to identify the artist. Also, I work with old books and I am familiar with foxing on paper, is there any restoration for this issue on prints?
I purchases approximately 10-12 prints at a sale about one year ago. Some of the prints are on Christmas cards. Many thanks for any assistance.


---
---