Osaka print artist?
---
[ Follow Ups ] [ Post Followup ] [ Ukiyo-e Q & A ]
---
Posted by Willie (66.189.23.235) on April 18, 2014 at 17:15:05: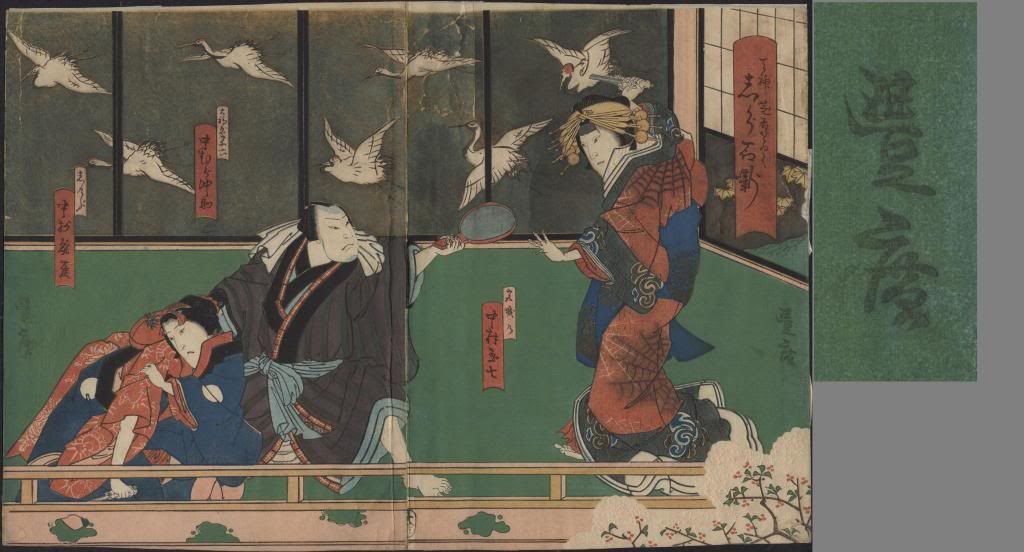 Hi All,
I have been searching for the artist of this print but can't come up with an answer. I may be missing something but I came up empty with both "Osakaprints.com" and "The Theatrical World of Osaka Prints." The print is a chuban diptych with deluxe characteristcs. Could the second part of the signature read "hiro" ? Any help would be very appreciated.
Willie


---
---