Unknown Yoshitora?
---
[ Follow Ups ] [ Post Followup ] [ Ukiyo-e Q & A ]
---
Posted by Frank Kuesel (24.208.154.227) on April 29, 2014 at 05:31:59: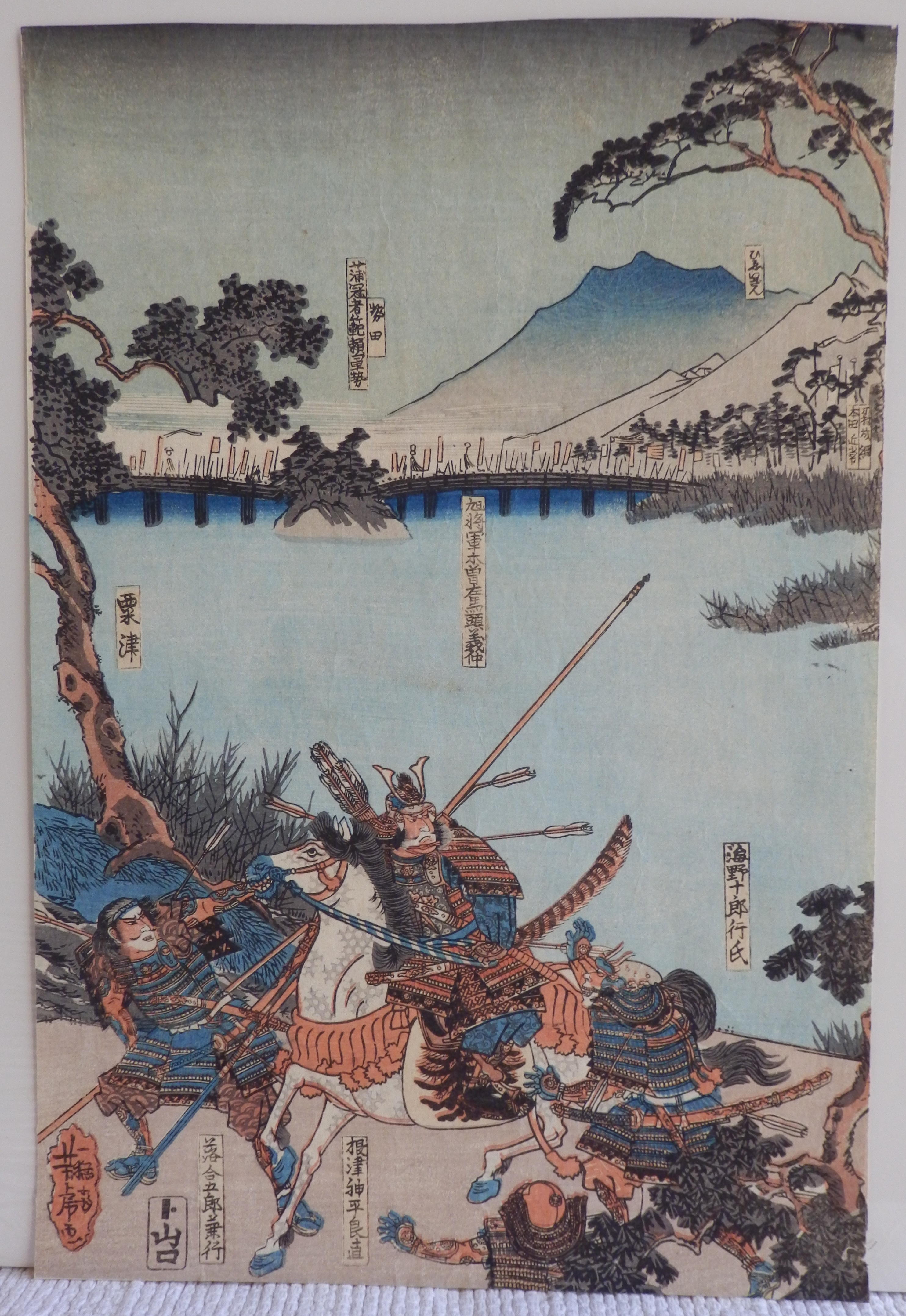 There were no other copies of this on Ukiyo-e Search. Would appreciate anyone confirming that this is by Yoshitora and providing any other information about it. Is this depicting Minamoto Yoshitsune and Benkei in the Gempei Wars? Thanks!


---
---