Unidentified shin-hanga
---
[ Follow Ups ] [ Post Followup ] [ Ukiyo-e Q & A ]
---
Posted by Max Heim (108.169.4.38) on May 09, 2014 at 01:00:01: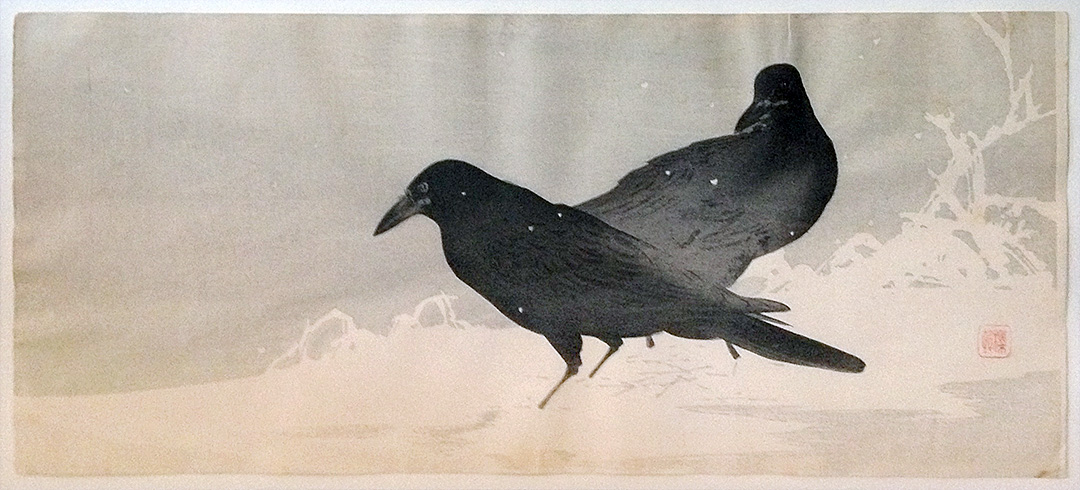 I have a print of two crows in snow, very similar to this one attributed to Ito Sozan: http://ukiyo-e.org/image/jaodb/Ito_Sozan-No_Series-Two_crows_in_snow-00039265-071203-F06.
But it also resembles the work of Shoson (Koson), of which I have several. I haven't been able to identify the chop, either (it is not very clear in this photo).


---
---