Who might this artist be?
---
[ Follow Ups ] [ Post Followup ] [ Ukiyo-e Q & A ]
---
Posted by PZ (98.150.158.171) on June 22, 2014 at 00:59:03: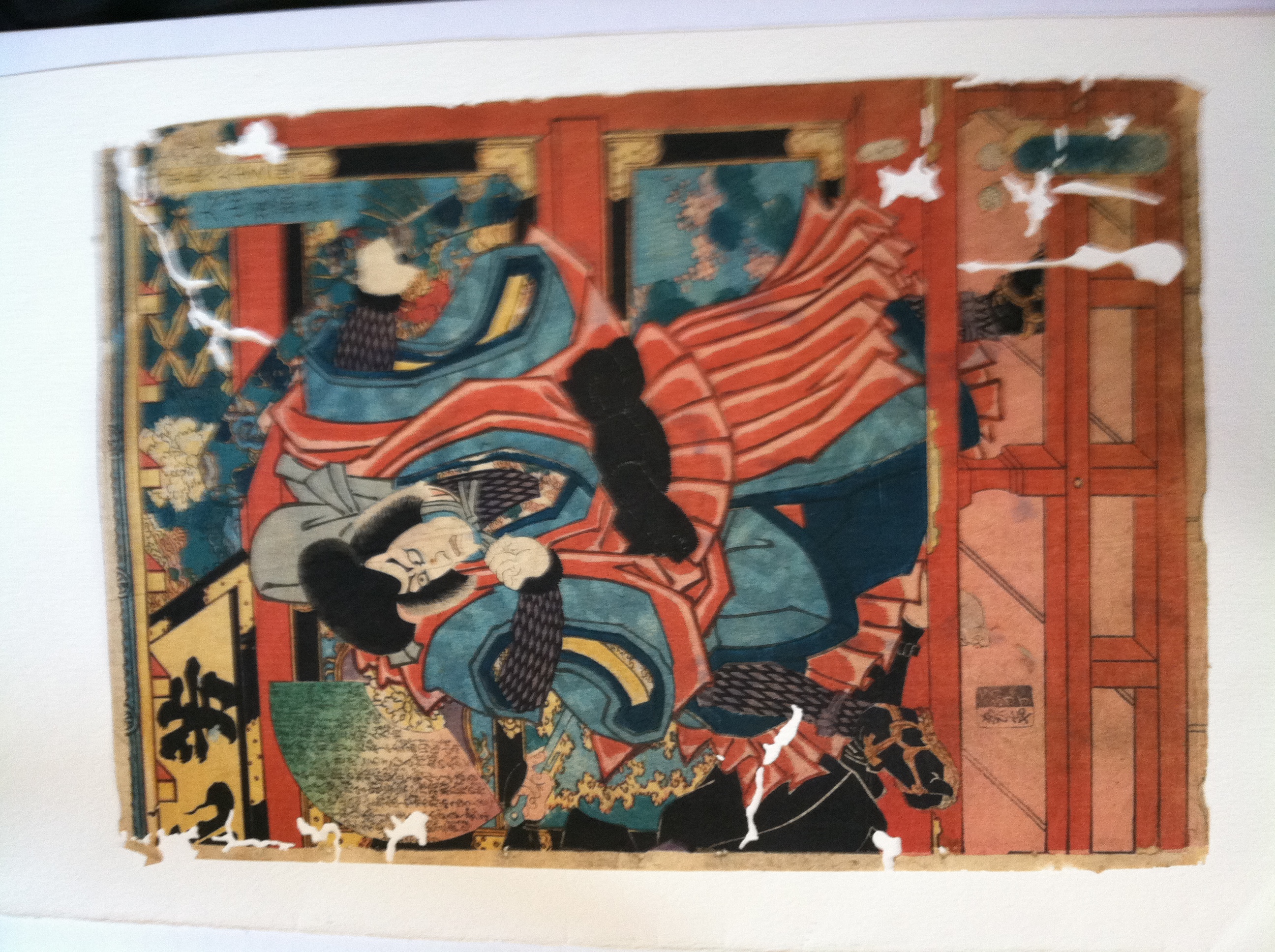 Around 1851-1853 I think from the censors marks.
I think it might be a picture of the actor Ichikawa Ebiz˘ V.
Could it be by Utagawa Kunisada?
But I am very new to this, so I am really guessing.
Thank you to all that might help.


---
---