3rd \; Final Stumper
---
[ Follow Ups ] [ Post Followup ] [ Ukiyo-e Q & A ]
---
Posted by NewHangaFan (204.111.191.88) on June 29, 2014 at 07:52:56: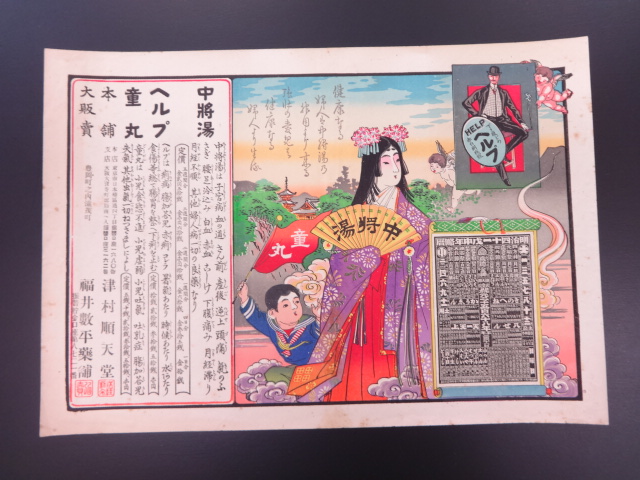 I am pretty sure this is Mejii or Taisho judging by the Western fashions on the boy and the Western looking gentleman in the upper right hand corner
But besides this probably not being an art print (it really looks like a chirashi or advertising flyer of some kind so I doubt anyone will be able to ID an artist because aren't commercial artists mostly undocumented) and having interesting imagery on it, what the heck is it? A sumo ranking/schedule? A horoscope? I'm going by the chart in the lower right corner which (I don't read kanjii, sorry so I'm guessing here) that there's a calendar there of some sort (12 vertical columns for the 12 months of a year)...the rest looks like sumo rankings do today.
Thanks to anyone who can read this or provide further insights into what I found!


---
---