Re: Print
---
[ Follow Ups ] [ Post Followup ] [ Ukiyo-e Q & A ]
---
Posted by Hans Olof Johansson (83.253.240.71) on July 02, 2014 at 21:46:53:
In Reply to: Print posted by Pat on June 28, 2014 at 23:37:33: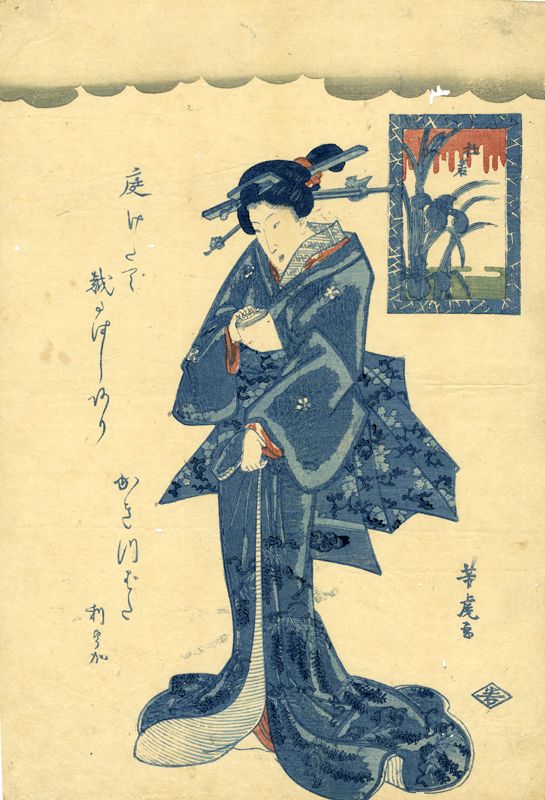 Pat,
It appears to be an early print designed by Yoshitora. Generally this artist is said to have been active about 1850-1880, but the circular censor's seal looks like kiwame, which would date it to 1842 or earlier.
Apparently it's a print from a series of bijin, beautiful women. A similar print (see above) is available online at http://museums.fivecolleges.edu/detail.php?museum=&t=objects&type=exact&f=&s=bijin&record=39 and dated by Amherst College to c 1865. It doesn't carry any censor's seal, which would also be consistent with a date before 1843, but normally not with a publishing date in the 1860s.
Best regards,
Hans Olof



---
---