What is going on in this print?
---
[ Follow Ups ] [ Post Followup ] [ Ukiyo-e Q & A ]
---
Posted by Christie McCarthy (108.69.133.115) on August 26, 2014 at 20:24:37: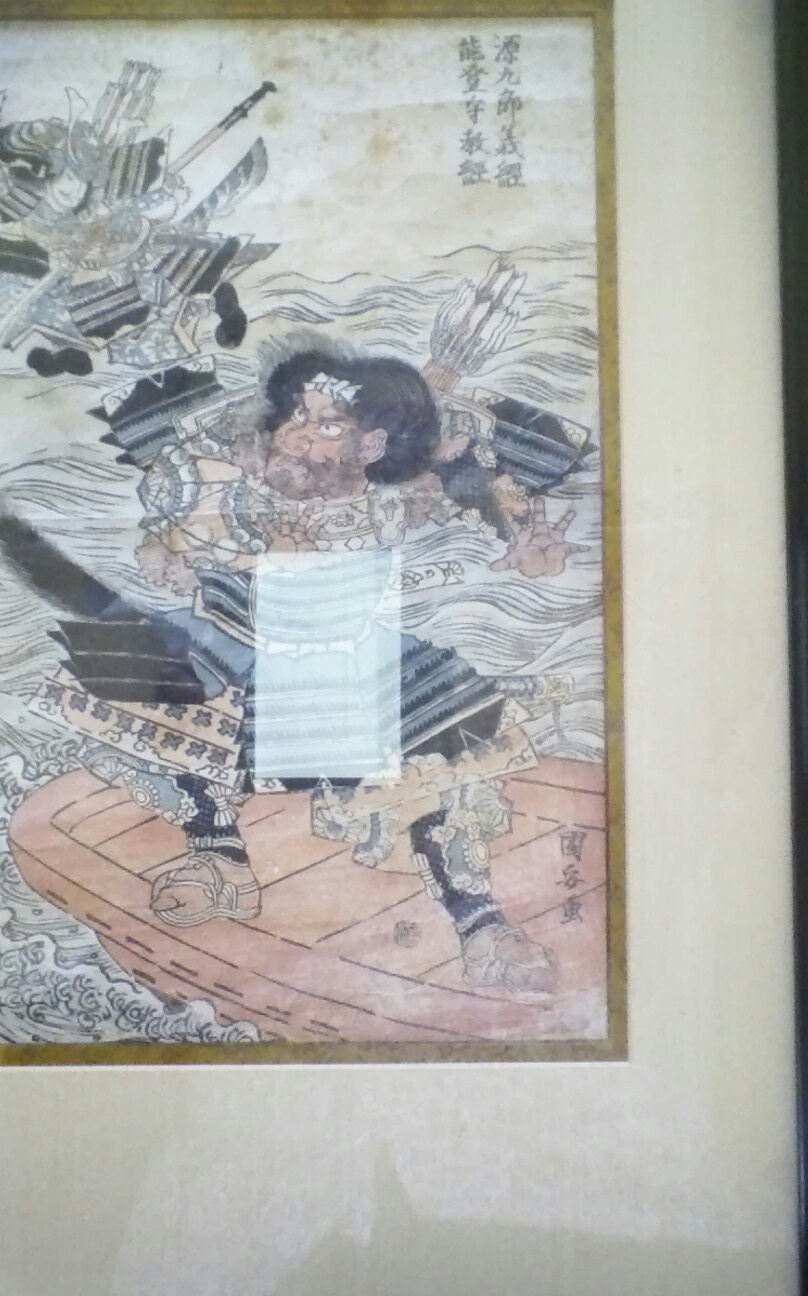 I'm curious about the subject matter of this print (not in very good condition) It appears to be a demon (with a badger's tail?), about to be attacked by a heroic warrior-type figure behind him. Any clues?


---
---