Re: Utamaro:-- Yes. But the title is ...
---
[ Follow Ups ] [ Post Followup ] [ Ukiyo-e Q & A ]
---
Posted by Hans Olof Johansson (83.253.246.2) on October 13, 2014 at 15:58:14:
In Reply to: Utamaro:- Yes. But the title is ... ? posted by Magicsteph on October 12, 2014 at 17:47:59: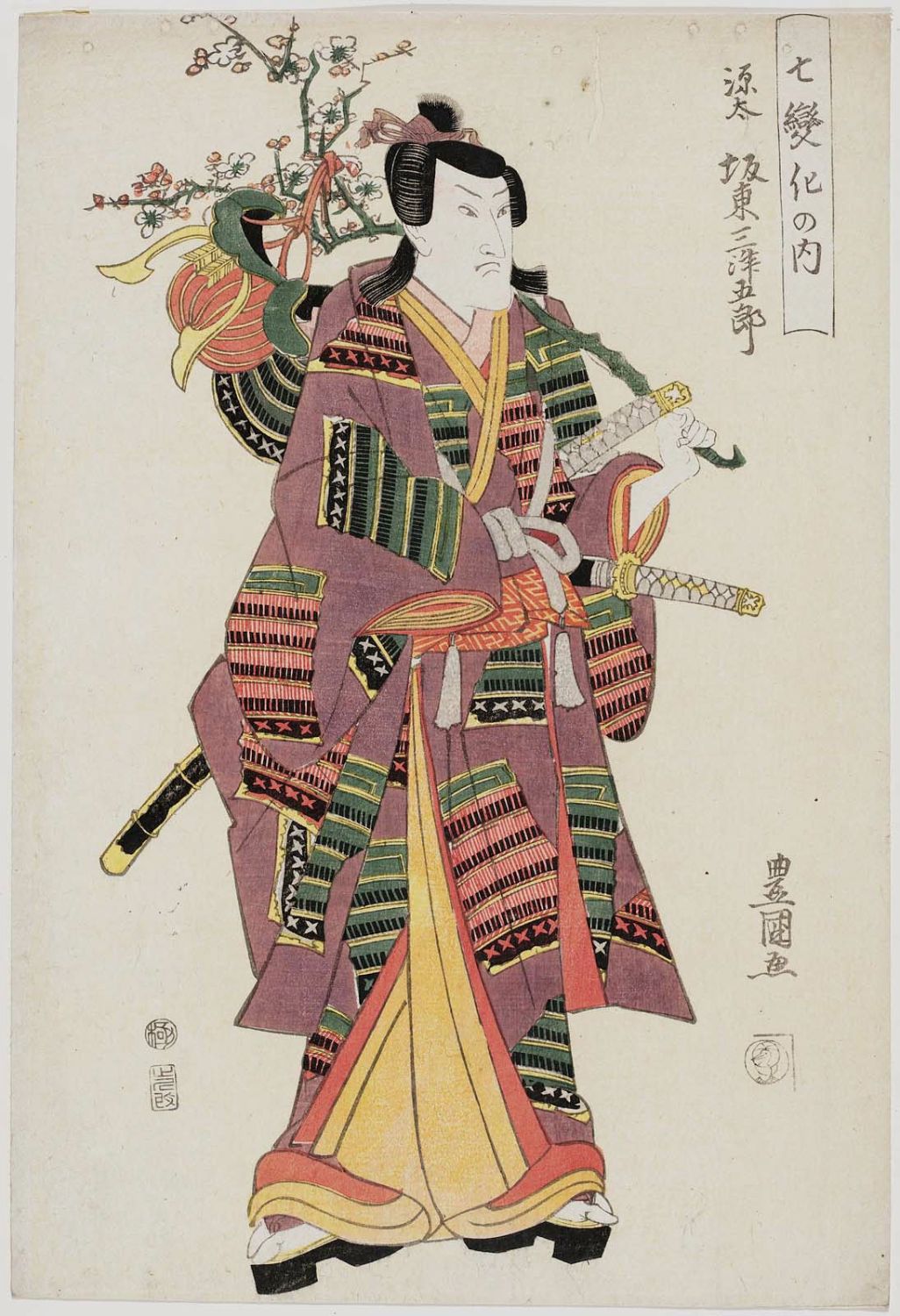 The kiwame seal was used on and off until 1842, when it was replaced by personal censor's seals.
For a rather brief period in the 1810s the kiwame was used in combination with so-called gy˘ji seals. The oblong seal below the kiwame on your print is one of them. You'll find a very similar gy˘ji on this Toyokuni print from 1811 here.


---
---