Nakamela Utaemon as the ghost of the pri
---
[ Follow Ups ] [ Post Followup ] [ Ukiyo-e Q & A ]
---
Posted by Nicklas (194.94.133.9) on October 15, 2014 at 17:10:40: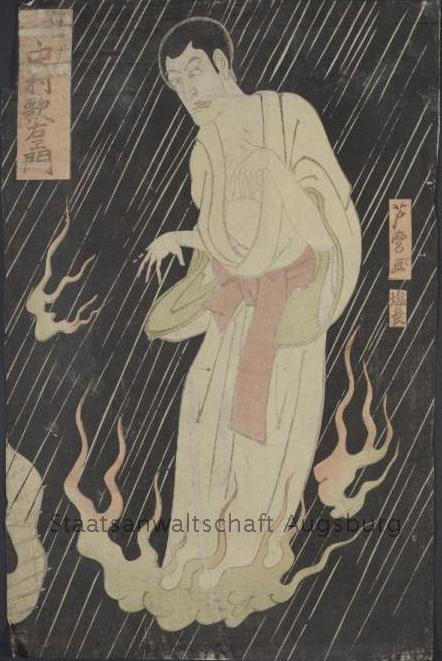 Hello,
I already tried to identify the print with the various search engines provided, but I didn't succeed.
Can perhaps anyone give me a clue?
On the back is written, that Nakamela Utaemon was a famous actor, here performing as ghost of the priest of Seigen. Also the word "Ashimaro" appears.
Thank you very much!


---
---