Need help Identifying 1790s rare Toyokun
---
[ Follow Ups ] [ Post Followup ] [ Ukiyo-e Q & A ]
---
Posted by Robert Amos (75.194.92.228) on October 24, 2014 at 19:05:28: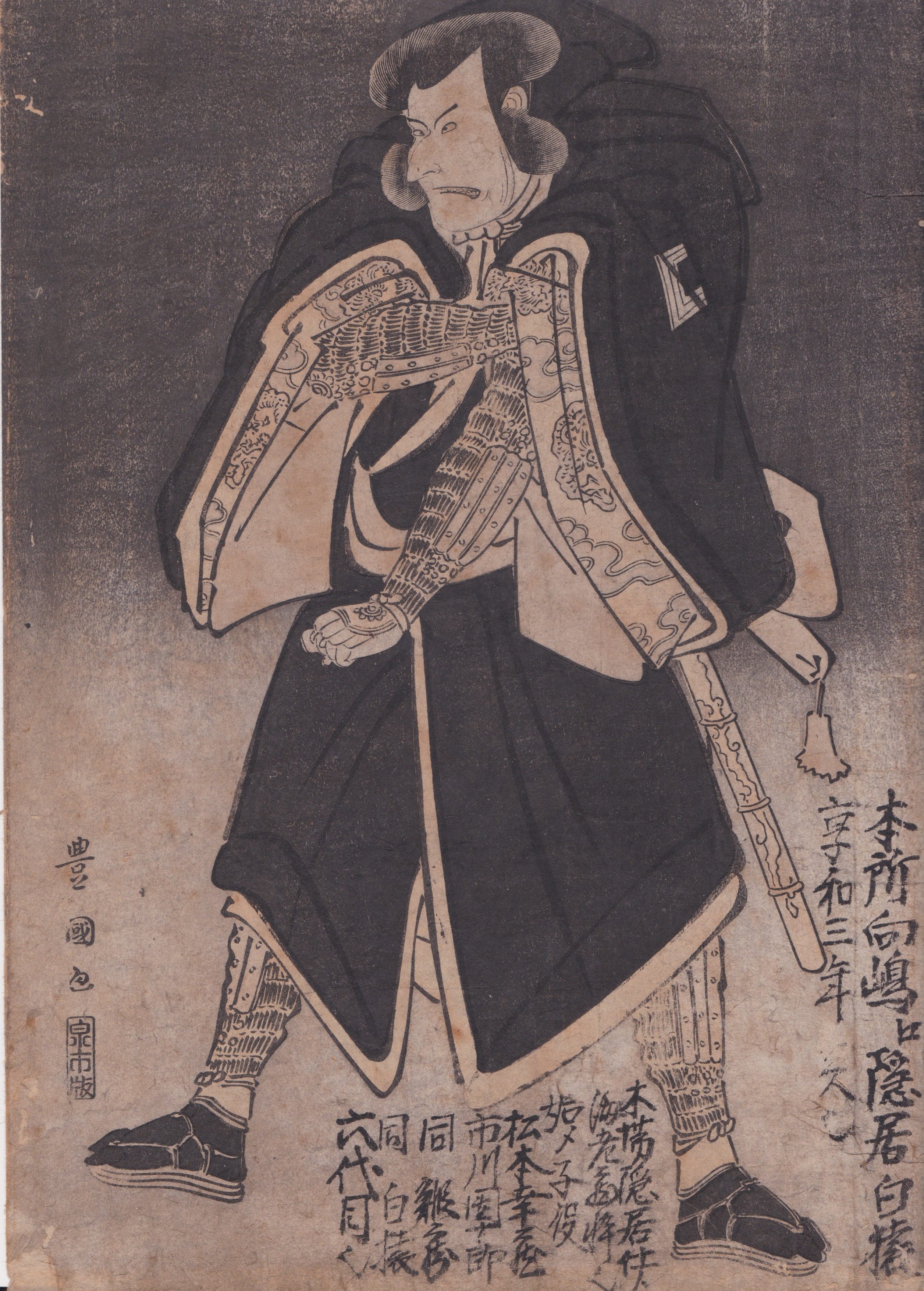 What character? What play? What year?
Please me identify this early Toyokuni I print (1790s) of kabuki actor Ichikawa Danjuro VI (Ichikawa Ebizo IV). This print has been in my family since the early 20th century. The signature and publisher (Izumiya Ichibei) and style match other Toyokuni I actor prints from the mid 1790s but I have been unable to find a copy of this particular print. I donít read kanji, but have figured out a few things by comparison. But there is quite a bit of writing on the print that I am very curious about. Assuming the character title and play title are buried in there somewhere. Any help would be greatly appreciated. I would like to know more about this family treasure. Thanks in advance!


---
---