Help Identifying this Kunisada Print?
---
[ Follow Ups ] [ Post Followup ] [ Ukiyo-e Q & A ]
---
Posted by Alli C (162.237.57.240) on November 25, 2014 at 21:57:22: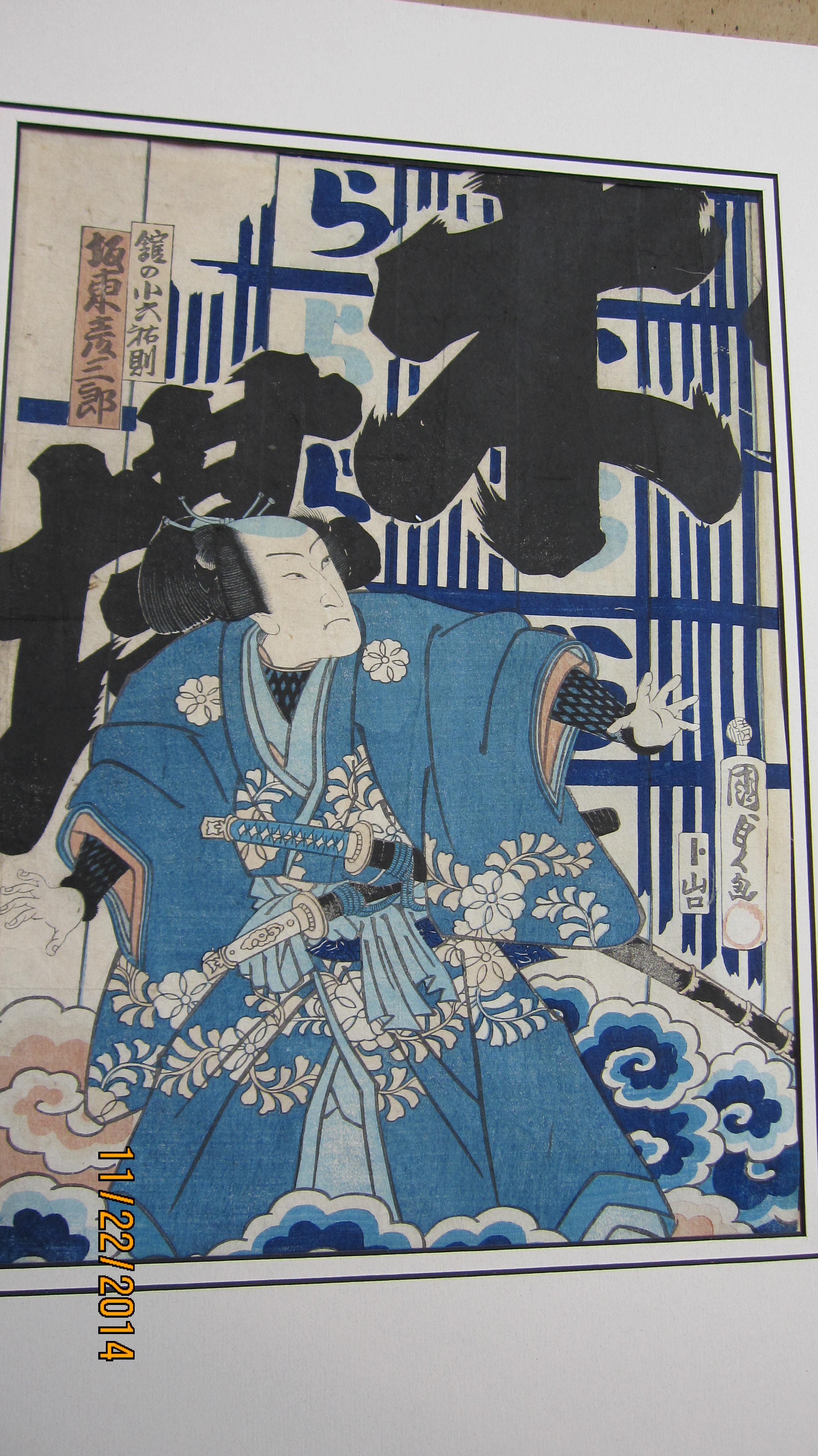 Hi there,
I have a print here that I'd like to find another picture of to use for comparison purposes, as the print is a bit washed out. (I'm doing a bit of research for an appraisal) I've looked through the print archives, but can't seem to find it. I'd also like to know if this is part of a two sided woodcut or even a three sided. Here's what I know about this print:
The Artist is Utagawa Kunisada 歌川国貞 
The actor being portrayed is Bando Hikosaburou 坂東彦三郎
I cannot read the name of the character Bando is portraying, which would be very helpful if someone could help me with that!



---
---