Hiroshige date? Thanks a million!
---
[ Follow Ups ] [ Post Followup ] [ Ukiyo-e Q & A ]
---
Posted by Chip from Rhode Isla (96.233.144.200) on December 20, 2014 at 17:02:59: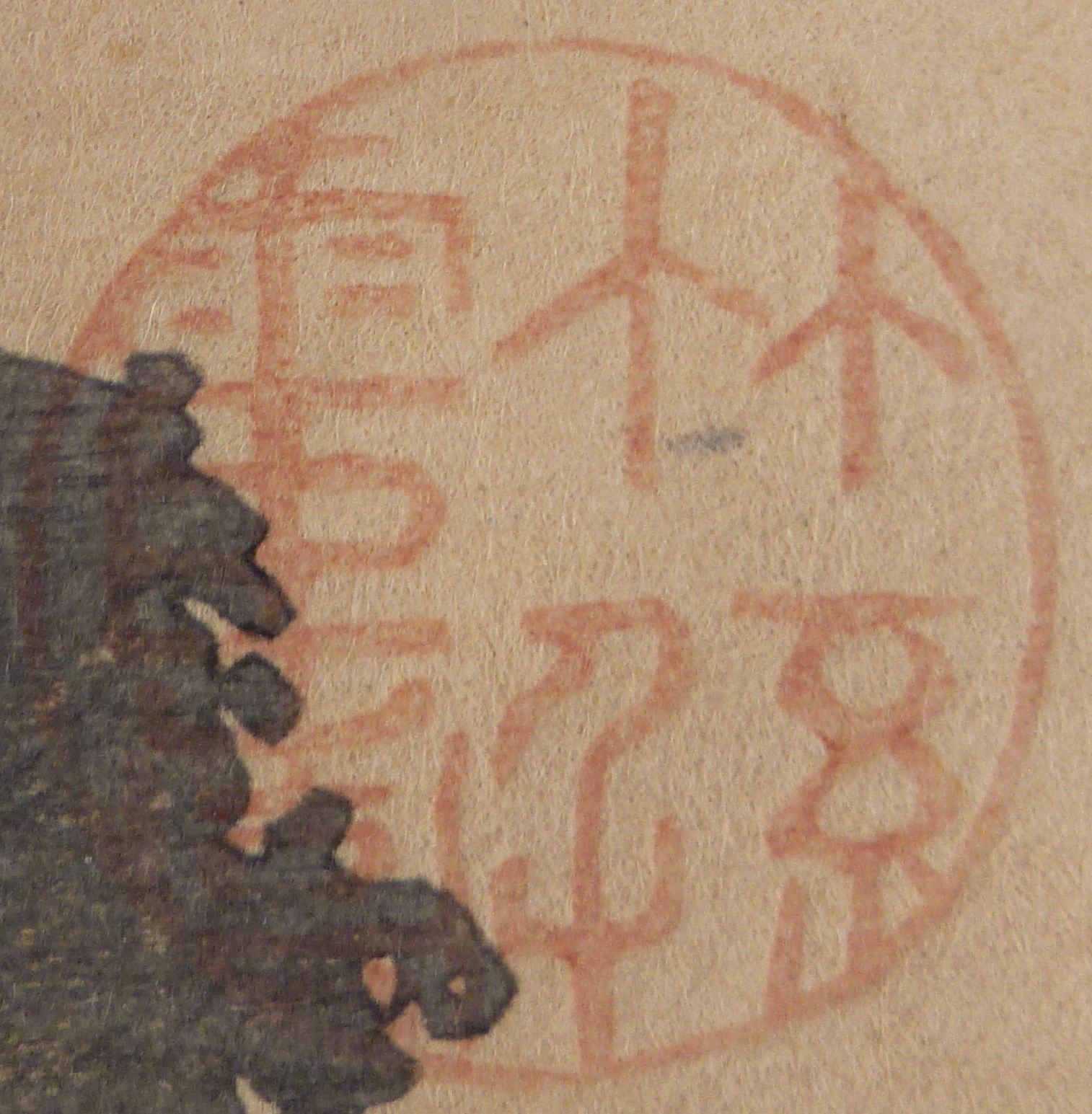 Hi all. Could some one be so kind as to date this censor seal for me? I thank you very much, in advance. I am very appreciative of anyone taking the time to answer.
I am a minor collector, with very little knowledge as to the value of what I've collected...I always just bought, at auction, what I really liked. But now I find myself at a crossroads were I will be selling two of my favorite woodblock prints. I believe one is a Ando Hiroshige...that is what the gallery's label indicates. And the signature seems to bear this out. However, I am not an authority on Japanese woodblock prints (very far from it)...so perhaps I could be wrong, with regard to the artist? I have attempted to identify the print myself...indeed, I have spent a dozen or so hours on the internet trying to find an example of my print. No luck, yet! This tells me that either the print is an EXTREMELY rare Hiroshige print? Or, perhaps, not a Ando Hiroshige print at all? I can say, however, that it is authentically very old...and is very likely not a later reprint, or any type of "modern reproduction."
Once again, I want to thank whoever takes a moment to answer my "date" question, very much. And even more so, should you take a few moments to look at the image of the print (posted a few days ago; yet to receive a reply). Thanks!
Sincerely,
Chip


---
---