Re: Help with print info
---
[ Follow Ups ] [ Post Followup ] [ Ukiyo-e Q & A ]
---
Posted by Paul Griffith (81.135.60.211) on January 22, 2015 at 18:41:15:
In Reply to: Help with print info posted by Dennis H on January 11, 2015 at 15:29:29: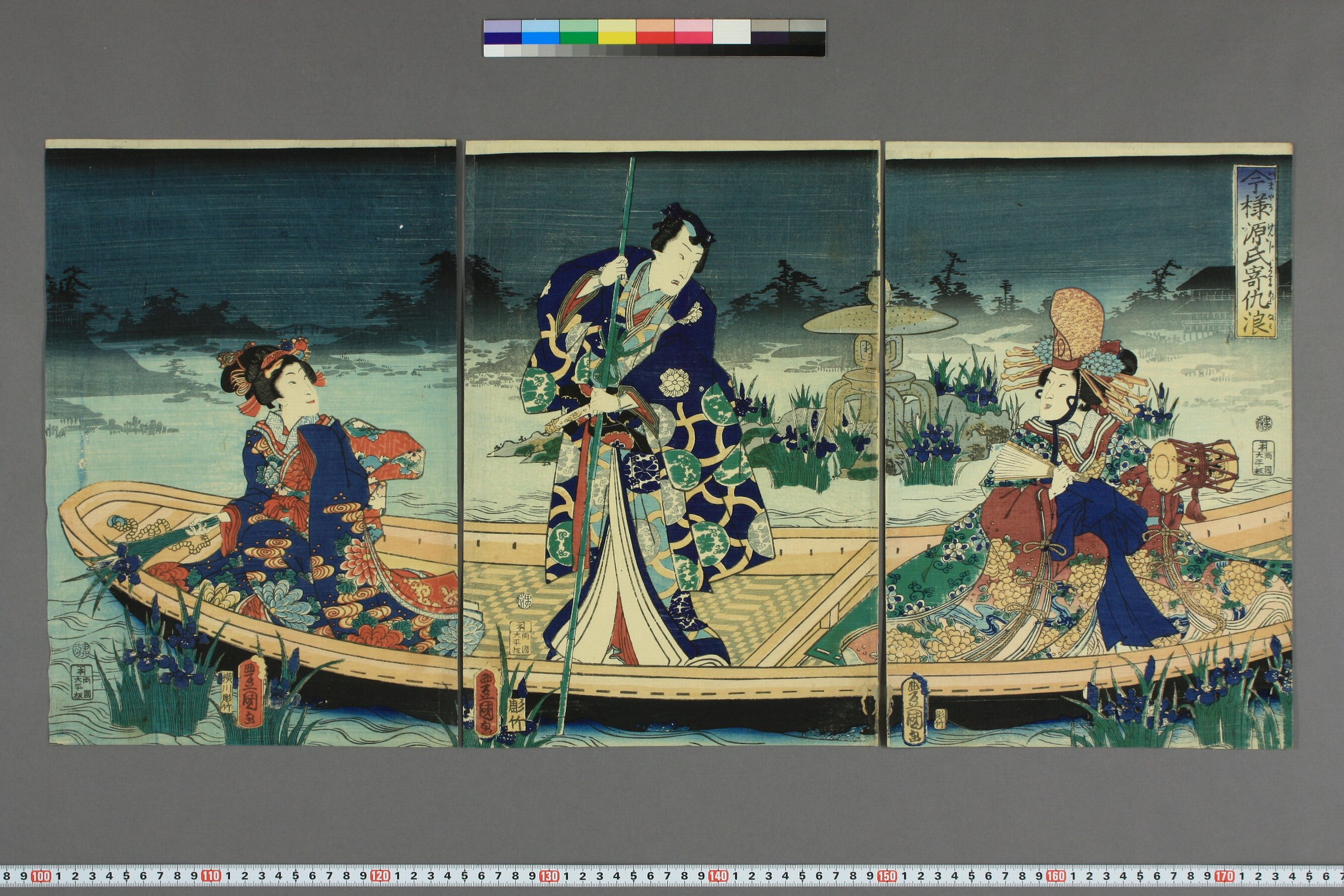 The date seal is for the 6th month of 1860, and the artist is definitely Utagawa Toyokuni III (Kunisada I). This design is the right-hand sheet of a triptych, and the title reads 'Imayo Genji Yosuru Adanami' ('A Modern-style Genji; Enemy Waves Approaching'). This design shows a courtesan dressed as a professional 'shirabyoshi' dancer holding a 'tsuzumi' shoulder drum, (possibly a reference to the dance 'Asazuma Bune').


---
---