Re: Eisen?
---
[ Follow Ups ] [ Post Followup ] [ Ukiyo-e Q & A ]
---
Posted by Guy Pepermans (84.197.53.237) on January 25, 2015 at 11:50:12:
In Reply to: Eisen? posted by Jonathan Fineberg on January 25, 2015 at 00:26:57: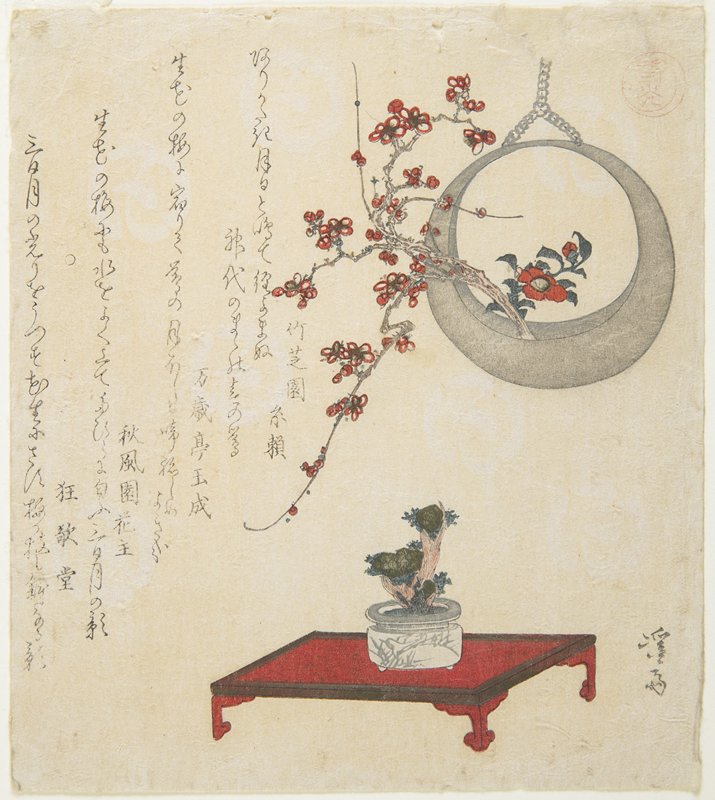 It's a surimono by Keisai Eisen, privately commissioned by a poetry club in the 1820s.
Signed 'Keisai' and sealed 'Eisen'. Symbols for the New Year along with four signed kyoka poems. The logo of the poetry club is printed in red in the upper right-hand corner (not read).
The Minneapolis of Arts has another surimono designed by Eisen and commissioned by the same poetry club; poems signed by the same people. Unfortunatley, MIA gives no further detailed description.
Guy.


---
---