Question about a print
---
[ Follow Ups ] [ Post Followup ] [ Ukiyo-e Q & A ]
---
Posted by Matthew (98.28.73.179) on April 28, 2015 at 03:51:13: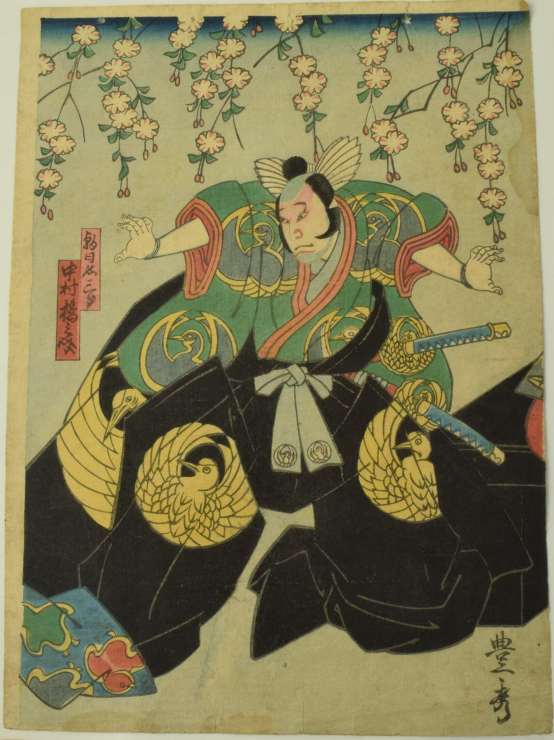 Hello!
I was hoping I might be able to get a little information on this print. Here is what I think I know:
According to our research this is an antique Japanese advertisement for kabuki theater.The pictures is of the famous actor Nakamura Hashinosuke. He is the first Nakamura Hashinosuke in a line actors who the name was passed down to.
The artist's signature is Utagawa Toyohide who according to our research was the student of famous block print artist Utagawa Toyoharu. This print is estimated to be about 200 years old.


---
---