Re: Masayoshi?
---
[ Follow Ups ] [ Post Followup ] [ Ukiyo-e Q & A ]
---
Posted by Hans Olof Johansson (83.255.32.58) on May 13, 2015 at 16:23:58:
In Reply to: Re: Masayoshi? posted by Guy Pepermans on May 13, 2015 at 15:29:22: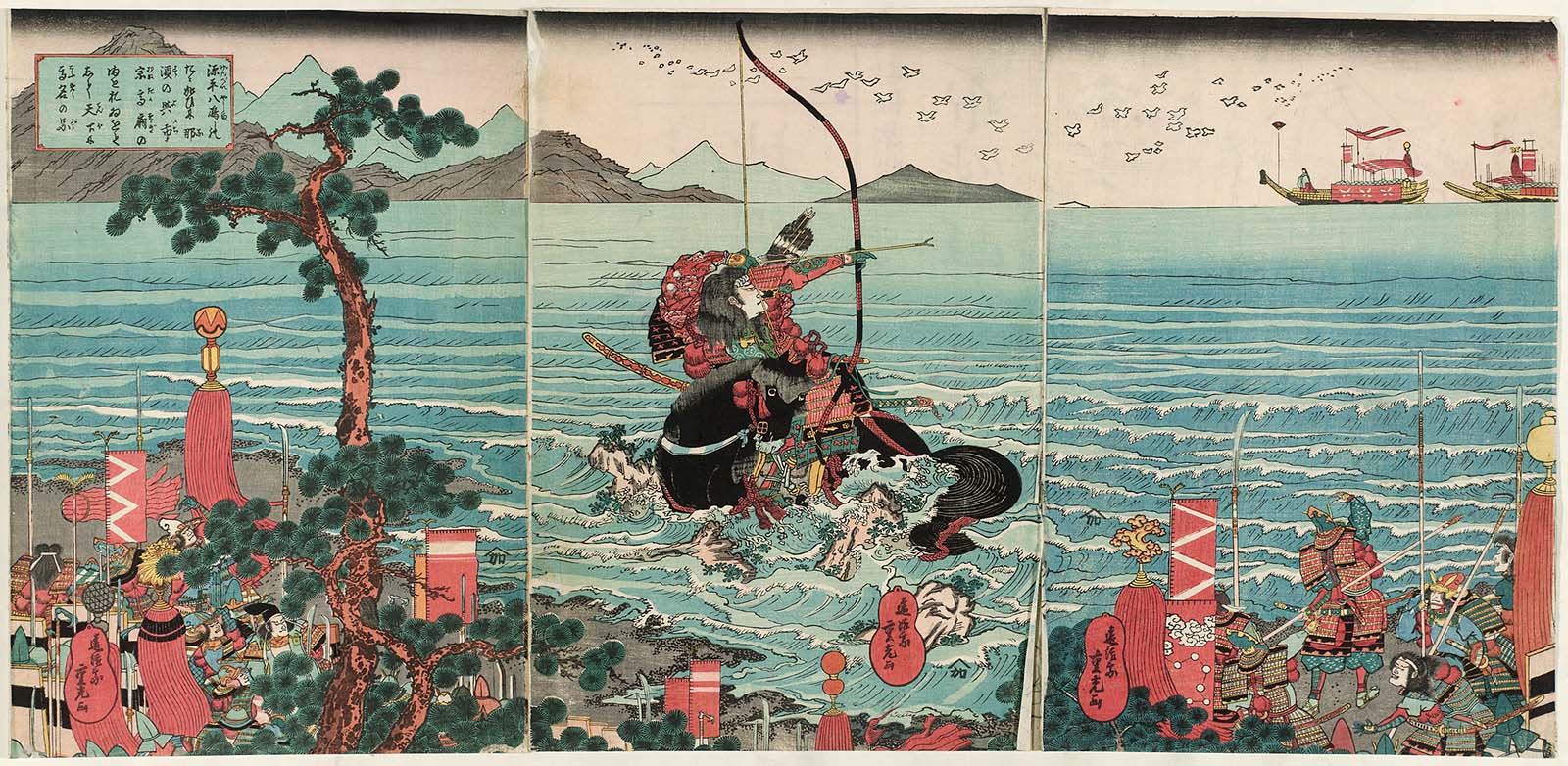 Guy,
I rather believe it's a depiction of Nasu no Yoichi's feat at the battle of Yashima (see http://en.wikipedia.org/wiki/Nasu_no_Yoichi), though the fan on the Taira ship seems to be missing from the Masayoshi print.
The print above was designed by Shigemitsu.
Best regards,
Hans Olof


---
---