Re: Masayoshi?
---
[ Follow Ups ] [ Post Followup ] [ Ukiyo-e Q & A ]
---
Posted by Hans Olof Johansson (83.255.32.58) on May 13, 2015 at 22:27:51:
In Reply to: Re: Masayoshi? posted by Guy on May 13, 2015 at 18:32:05: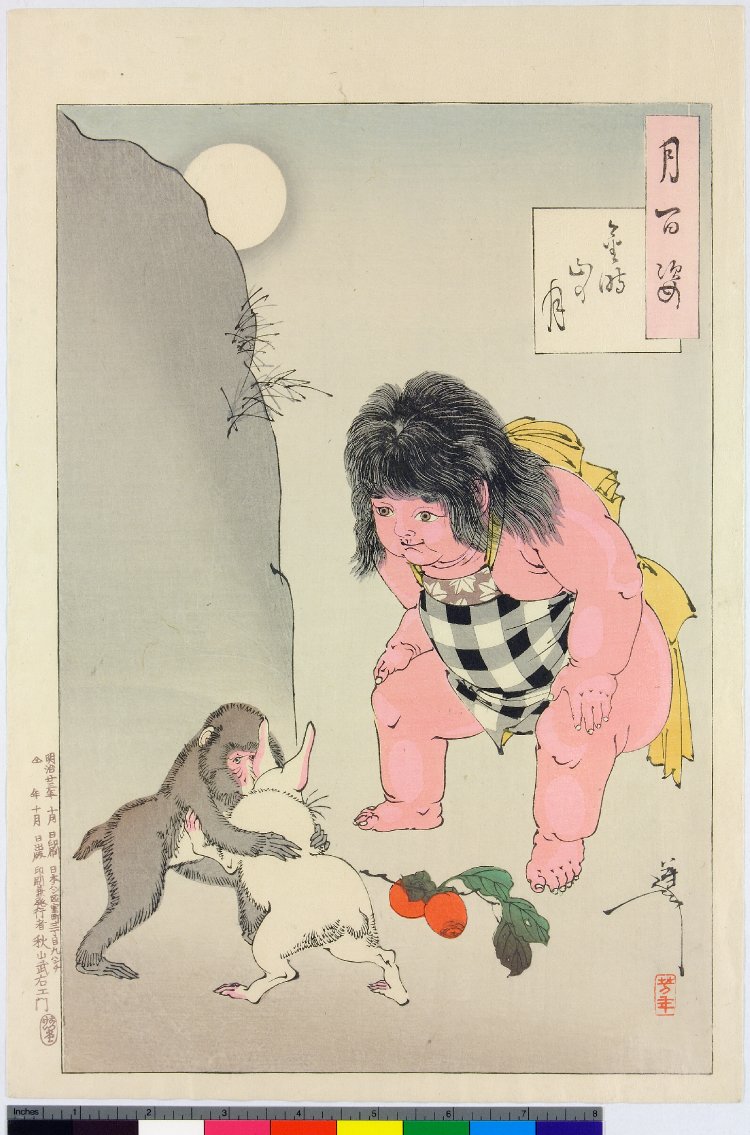 Well, it's a possibility, but in most prints Kintoki looks far younger than Masayoshi's archer, i.e. like a supertoddler with muscular arms and legs (see above). Yoichi is sometimes described as a "young samurai", so depicting him as a young man wouldn't be out of place.
---
---