Re: A Tokyo Scene
---
[ Follow Ups ] [ Post Followup ] [ Ukiyo-e Q & A ]
---
Posted by Guy Pepermans (84.197.53.237) on June 14, 2015 at 18:10:28:
In Reply to: A Tokyo Scene posted by Bok Jien Tong on June 14, 2015 at 03:27:16: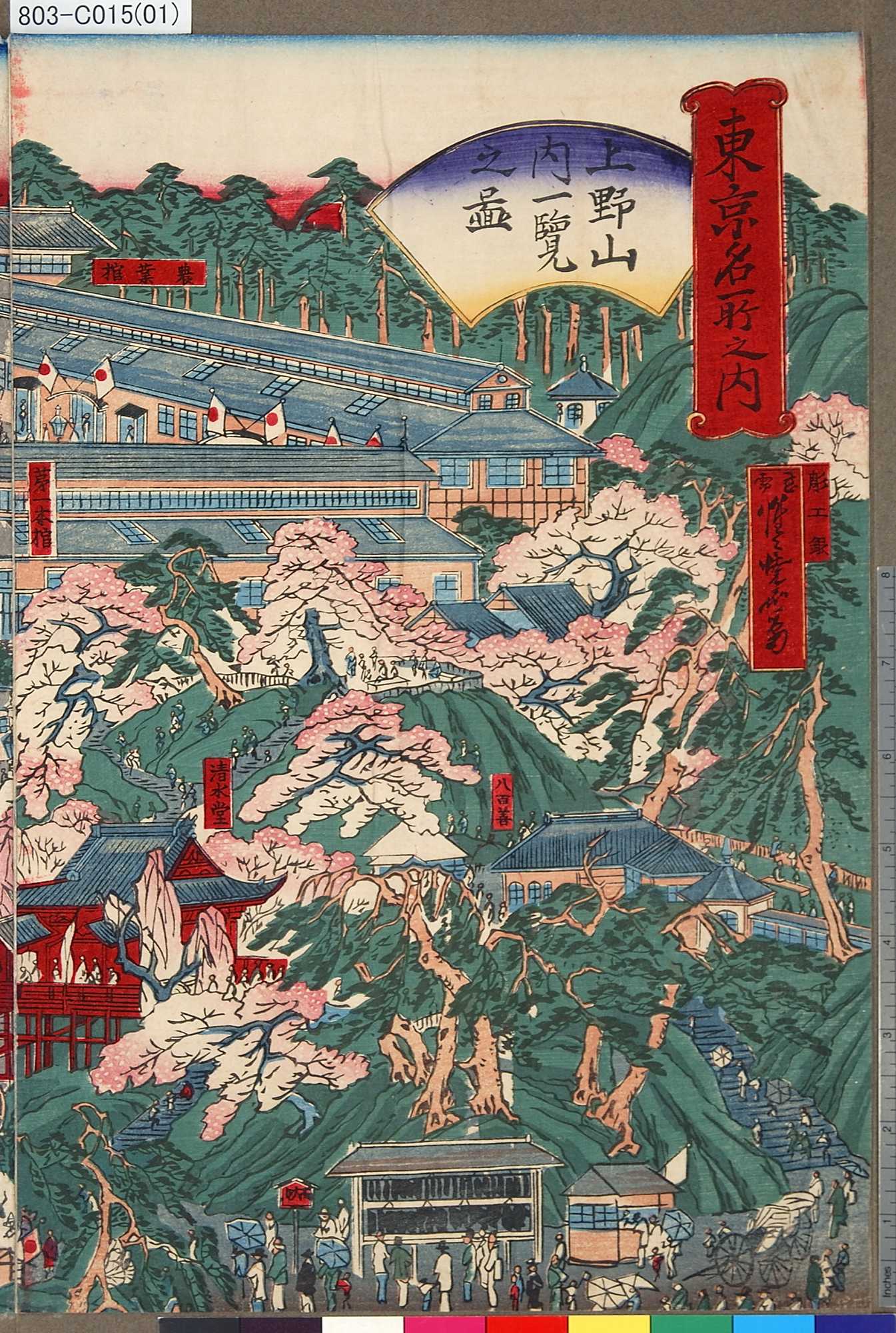 Seems to be a alternative edition of a series by Kawanabe Kyosai, titled 'Tôkyô meisho no uchi' (Famous places in Tokyo'; print title 'Ueno Yamauchi ichiran'.
First published in 1881.
Compare with a different edition of the same view (Tokyo Metropolitan Library) having a different series cartouche and a two-color title cartouche, shaped as an uchiwa fan.
Guy.


---
---