Re: Help wiith ID
---
[ Follow Ups ] [ Post Followup ] [ Ukiyo-e Q & A ]
---
Posted by Bill K. (174.62.234.124) on June 26, 2015 at 17:56:44:
In Reply to: Re: Help wiith ID posted by Andrew on June 26, 2015 at 05:11:59: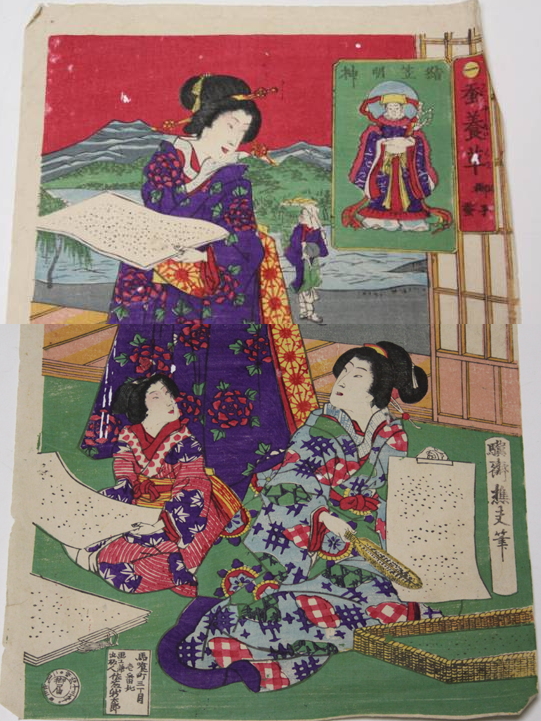 Thanks very much. Iíve attached another from the same series, though not as well-preserved as the one you provide (can you say where yours is from?). The second character of the signature was the only one I could deal with - curiously it seems to be a different character for Sai here and in your print than in the original print I posted.


---
---