Re: Identification of print
---
[ Follow Ups ] [ Post Followup ] [ Ukiyo-e Q & A ]
---
Posted by Hans Olof Johansson (83.255.36.237) on August 08, 2015 at 10:40:45:
In Reply to: Identification of print posted by Kevin on August 08, 2015 at 00:21:29: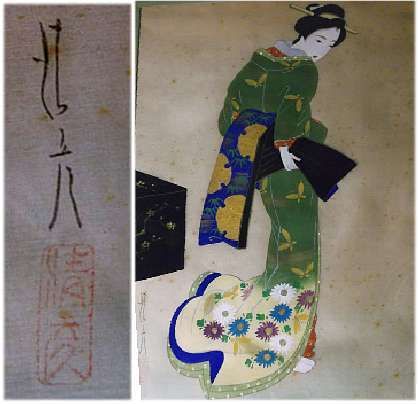 Kevin,
It looks more like a painting than a print. I cannot help you with the name of the artist, but I found what appears to be another painting by the same artist (see above). It's described as a silk painting from about 1900.
Perhaps someone else could identify the signature and the seal?
Best regards,
Hans Olof



---
---