Re: unknown Triptych
---
[ Follow Ups ] [ Post Followup ] [ Ukiyo-e Q & A ]
---
Posted by Guenter (178.116.88.208) on August 12, 2015 at 18:05:13:
In Reply to: unknown Triptych posted by Guenter on August 09, 2015 at 15:51:38: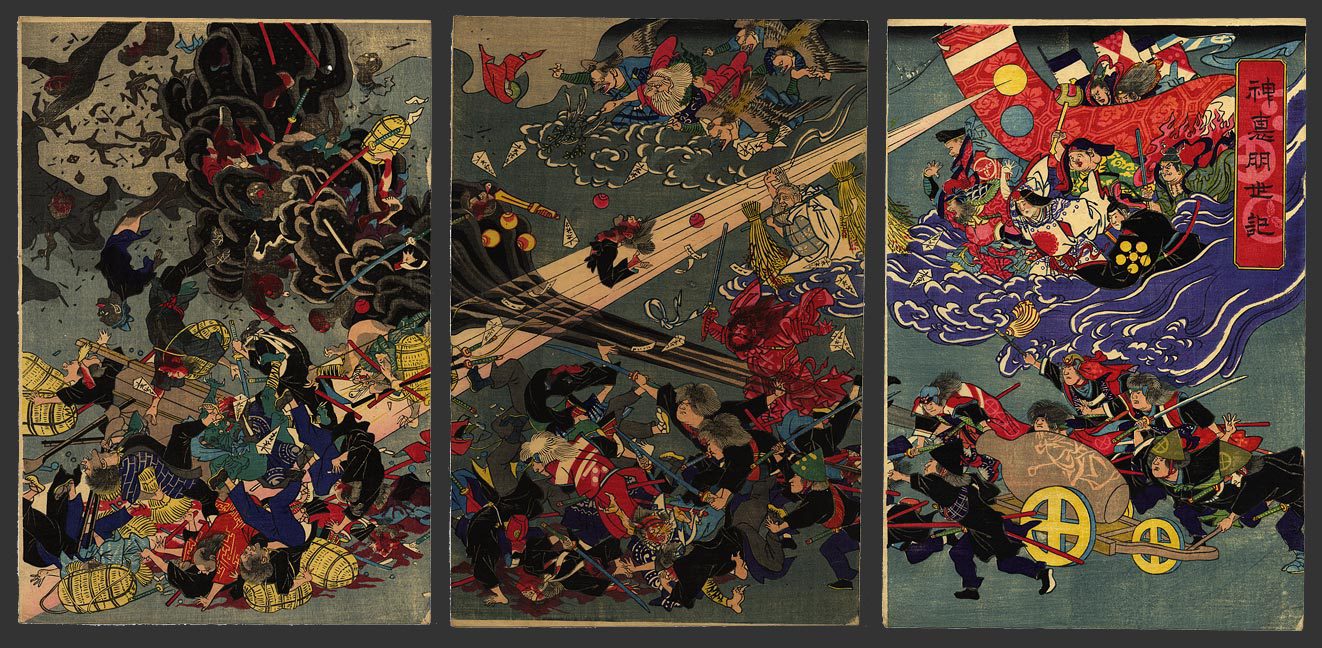 I added the image of the triptych. The artist's signature and any publisher's info seem to be absent. The content of the design was probably too satirical thus published anonymous so we don't know if it was Kyosai.
Guy


---
---