Print ID?
---
[ Follow Ups ] [ Post Followup ] [ Ukiyo-e Q & A ]
---
Posted by Brett (97.127.76.177) on August 25, 2015 at 15:39:32: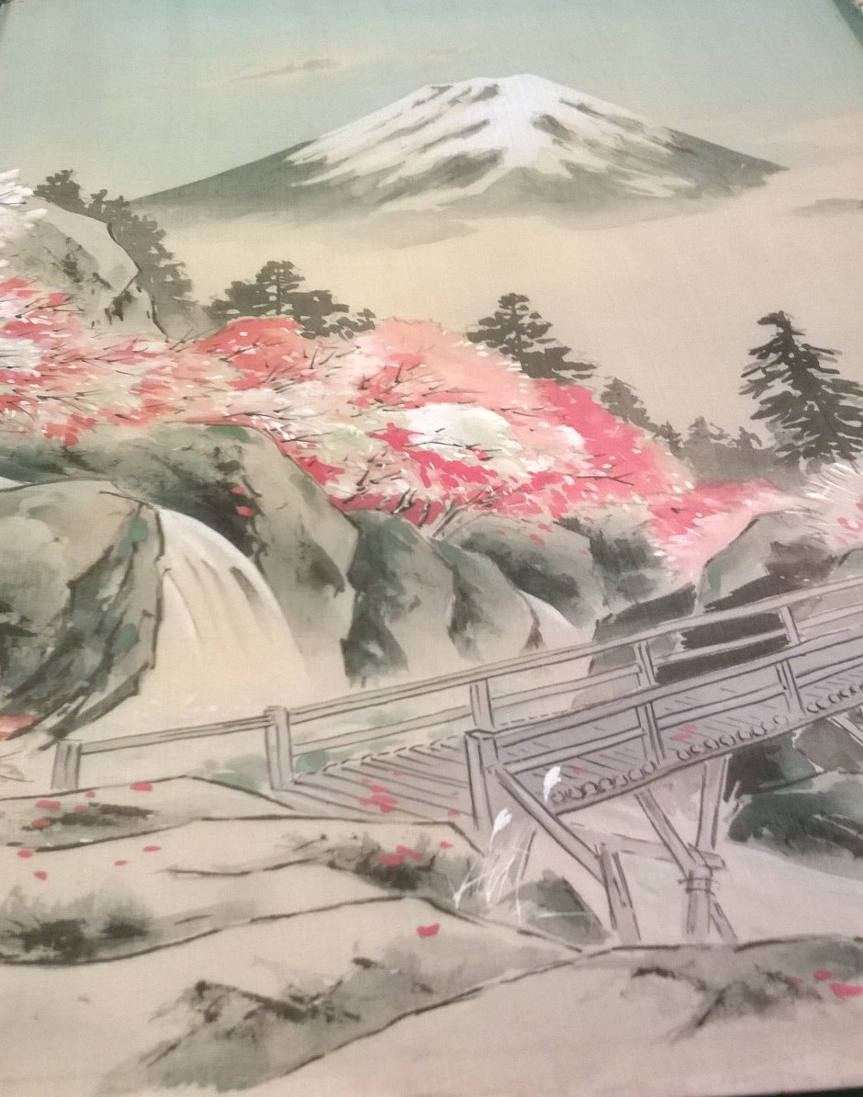 Hi,
I'm interested in IDing this print, which appears to be on silk. I've cropped the image (it was taken with my phone). It has a signature, though the cropped image doesn't show it. (I'd be happy to email that if it'd help.) Feel free to contact me at brett.ortler@yahoo.com.
Thanks,
Brett


---
---