Re: Question from Dennis Loss
---
[ Follow Ups ] [ Post Followup ] [ Ukiyo-e Q & A ]
---
Posted by Hans Olof Johansson (83.255.52.203) on September 17, 2015 at 17:38:40:
In Reply to: Re: Question from Dennis Loss posted by Dennis Loss on September 17, 2015 at 14:01:10: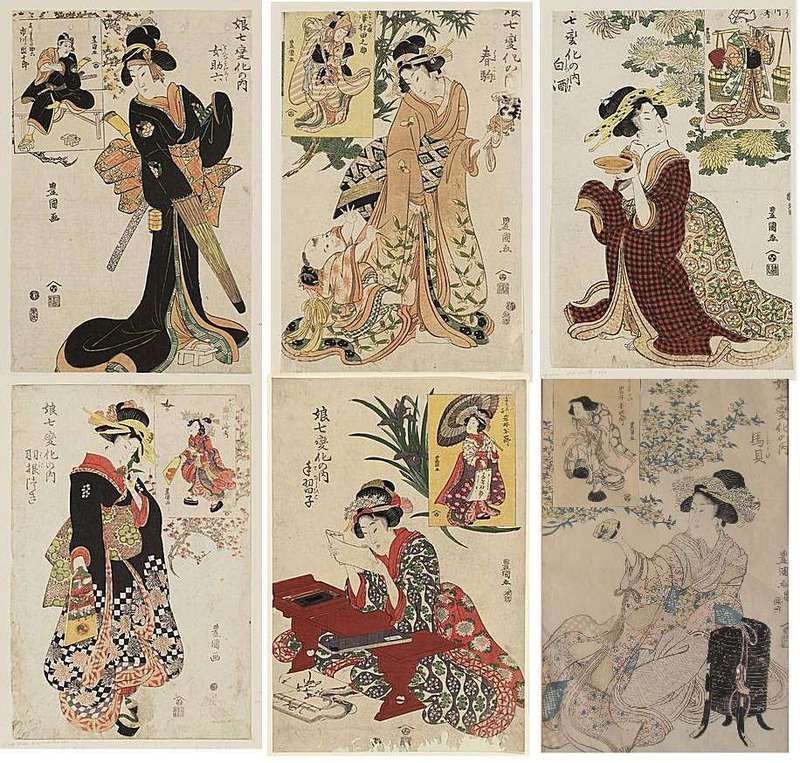 Dennis,
Your print is a mitate-e, an 'analogy picture'. You can read about mitate-e in John Fiorillo's ukiyo-e FAQ: http://viewingjapaneseprints.net/texts/topictexts/faq/faq_mitate.html
In this case Toyokuni has designed a series of portraits of beautiful women, each of them alluding to a scene in the "Dance of seven changes", performed by different kabuki actors. I'm sure you can find a lot of införmation about this dance by searching för "Dance of seven changes" or "Shichi henge" on Google or any other search engine.
Most probably the number of prints in the series was seven, but I haven't been able to find more than six, yours included - see above.
Best regards,
Hans Olof



---
---