Re: Unknown surimono
---
[ Follow Ups ] [ Post Followup ] [ Ukiyo-e Q & A ]
---
Posted by Roland (91.176.253.22) on September 21, 2015 at 21:14:35:
In Reply to: Re: Unknown surimono posted by Guy Pepermans on September 21, 2015 at 14:53:44: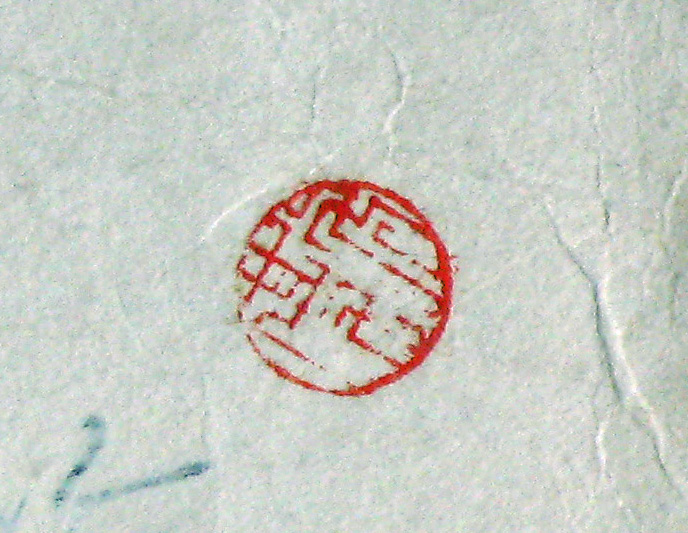 Thank you for this important information. In the Kotobuki search I found a surimono by Bizan Takenouchi ( 1781 – 1854 ). In the archive of " Invaluable " there is also a scroll, representing dancers, which is attributed to the same Bizan. Could this be the Bizan of my surimono ? On the verso of this surimono I found a seal which I 'd like to submit to your expertise. Thank you very much.


---
---