Koho woodblock?
---
[ Follow Ups ] [ Post Followup ] [ Ukiyo-e Q & A ]
---
Posted by yStout (68.101.224.152) on October 02, 2015 at 04:40:31: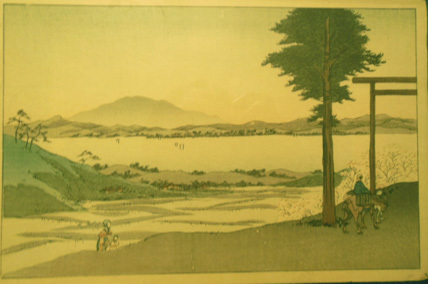 I have this print as part of a collection of Koho Shoda woodblocks I've been able to identify - all but this one. Can anyone help identify the artist? Also, none of them have red seals or are signed. What does that mean?


---
---