Help with identification
---
[ Follow Ups ] [ Post Followup ] [ Ukiyo-e Q & A ]
---
Posted by kknl (87.212.24.224) on November 14, 2015 at 23:57:14: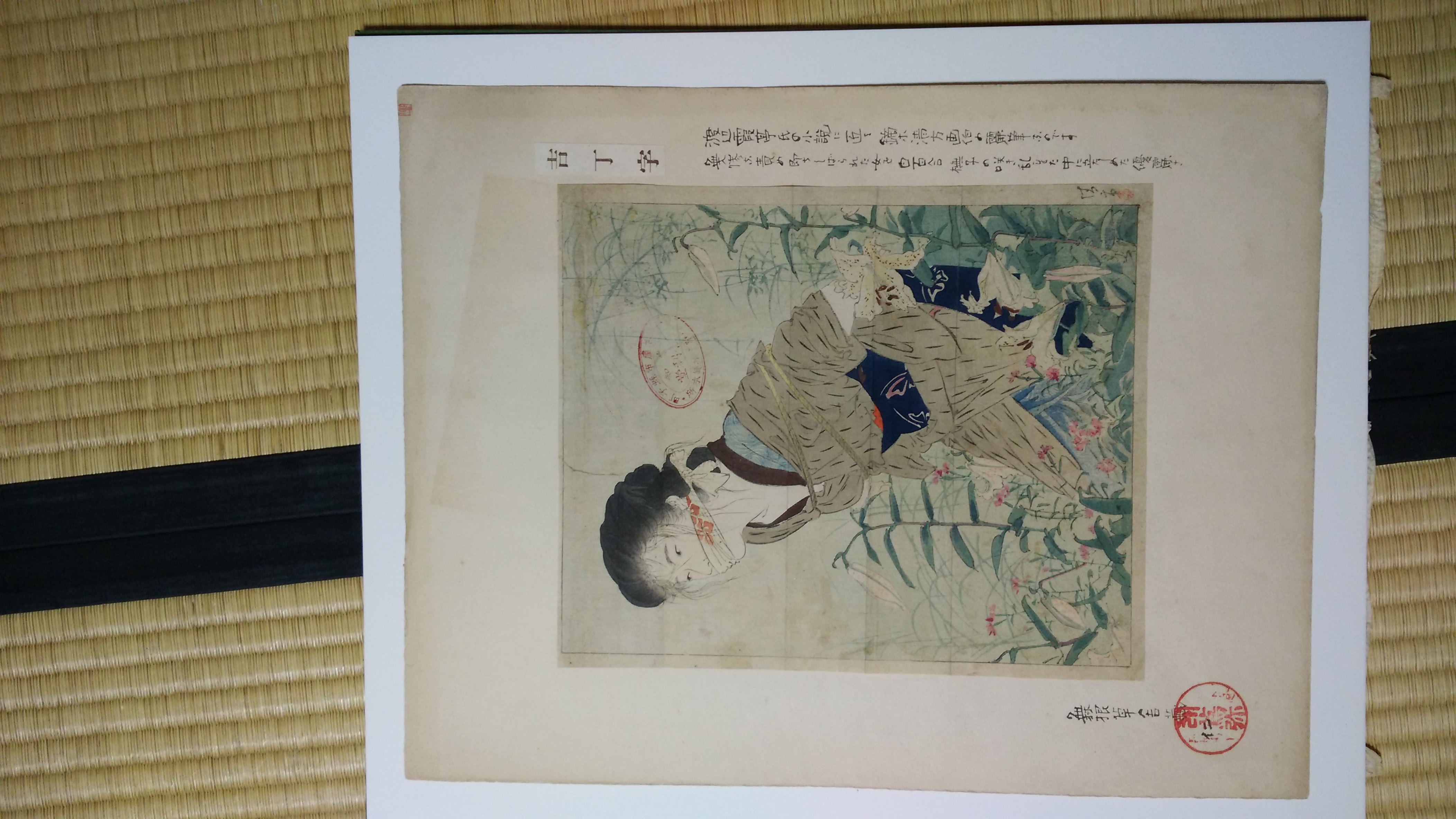 Hello,
I've got this drawing/print recently. After some checking around I already know this is by Kiyokata Kaburagi, but not much else.
Since I like this art a lot, any other information would be appreciated.
Date? Title? Publisher? and most important - what medium is it?
thank you in advance,
kknl


---
---