Re: Help needed for identification o
---
[ Follow Ups ] [ Post Followup ] [ Ukiyo-e Q & A ]
---
Posted by Phil (194.98.51.36) on December 29, 2015 at 11:18:34:
In Reply to: Re: Help needed for identification o posted by Gordon Friese on December 28, 2015 at 22:03:25: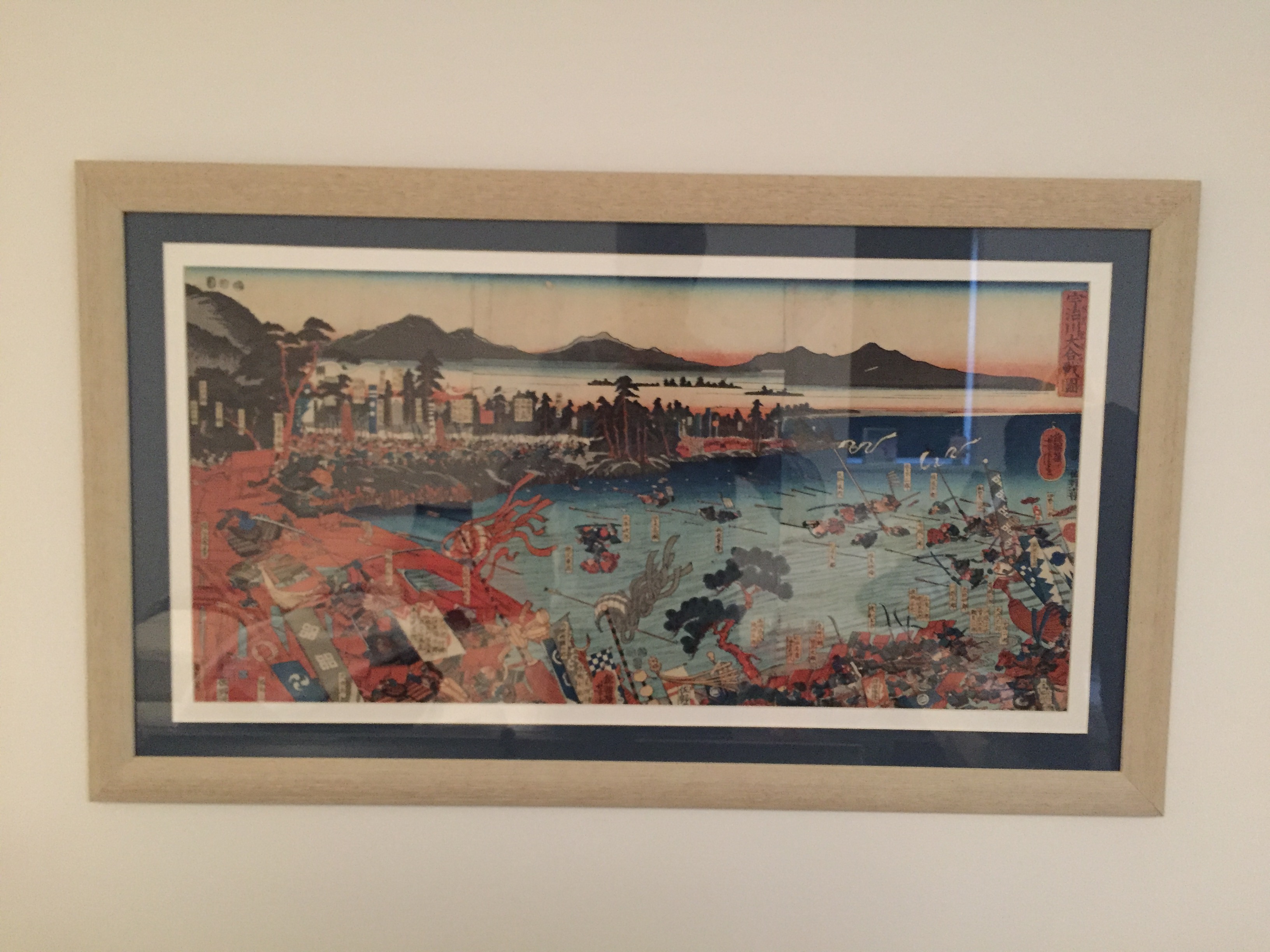 Many thanks Gordon for your help! I have seen the post you mention and it is of the same print (just the right panel). Out of interest I have tried to research into Yoshitora but can't really find much. I take it he is not a well known artist or the print is valuable but I love it and have hung it on my wall already :-)
Many thanks again for your time!


---
---