Re: Need help to identify woodblock prin
---
[ Follow Ups ] [ Post Followup ] [ Ukiyo-e Q & A ]
---
Posted by Paul Burt (99.157.22.236) on January 02, 2016 at 02:01:03:
In Reply to: Need help to identify woodblock print posted by Paul Burt on December 31, 2015 at 02:54:34: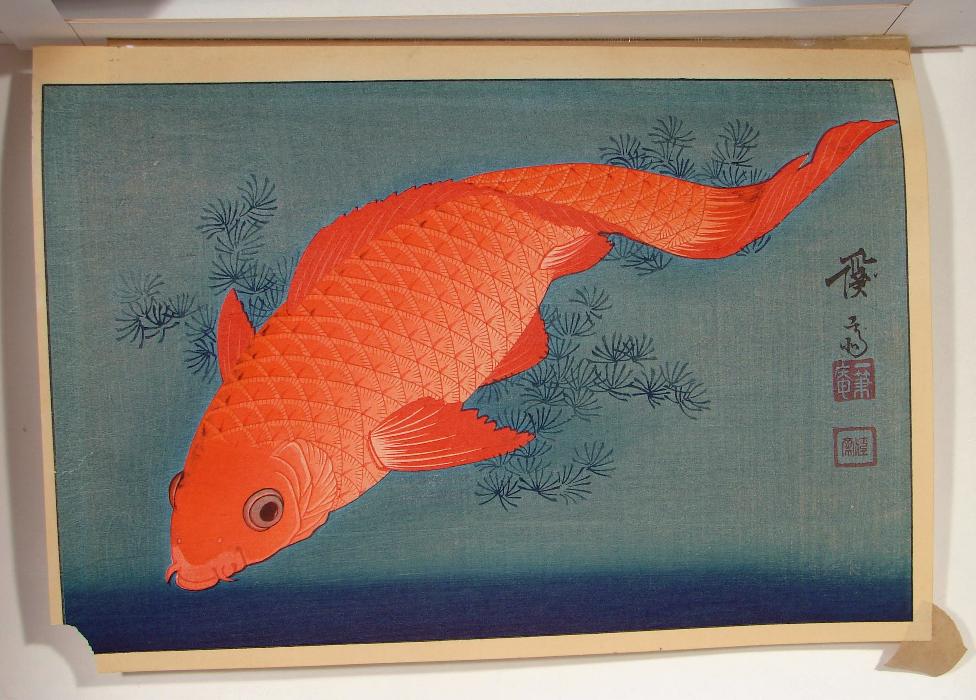 Thank you, Mr. Friese.
I had searched many places without finding any answers until you provided the name of the artist.
Armed with that information, I was able to find a couple of examples that look like mine - EXCEPT that the koi is always dark, rather than "goldfish" colored like mine.
Now my question is, is this an actual Keisai Eisen woodblock print, or an art print "after" his artwork?
I have now unframed the print, and it shows what looks like the usual "bleed-through" on the back of the print, but the paper is very thin compared to what I am used to seeing, so perhaps it is a different type print.
Please pardon my ignorance in these details. I will try to post additional pictures to this forum. Any further help will be appreciated!


---
---