Re: eizan print
---
[ Follow Ups ] [ Post Followup ] [ Ukiyo-e Q & A ]
---
Posted by J Heyneman (104.153.31.179) on January 03, 2016 at 01:25:49:
In Reply to: eizan print posted by pascal hemon on November 28, 2015 at 07:04:08: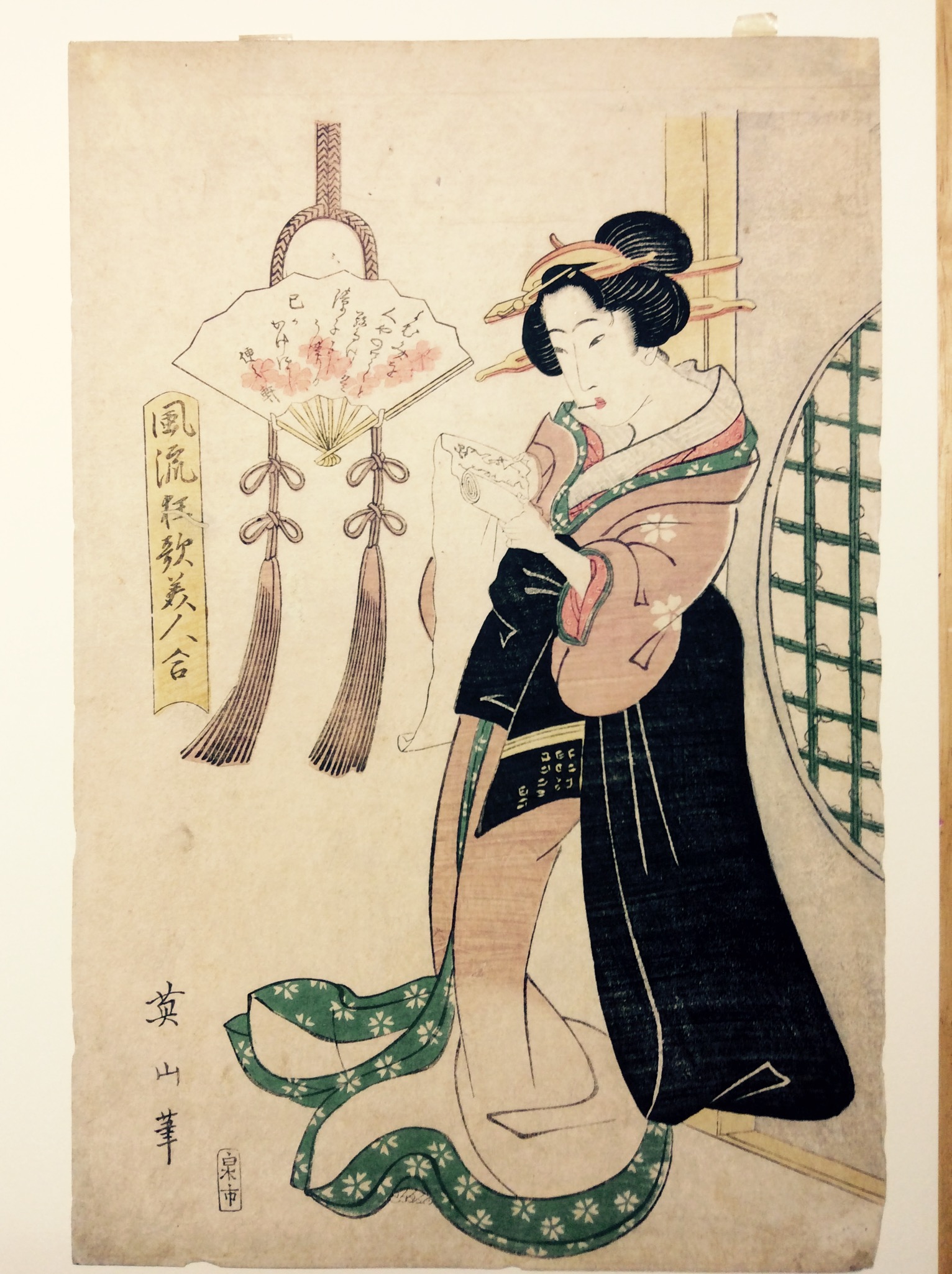 Yes this is one of Eizan's series of beautiful women as the famous poets. I several others of the series. Please see url below.


---
---