Re: unknown artist
---
[ Follow Ups ] [ Post Followup ] [ Ukiyo-e Q & A ]
---
Posted by Hans Olof Johansson (83.255.47.64) on January 20, 2016 at 21:35:13:
In Reply to: unknown artist posted by francis on January 20, 2016 at 16:55:13: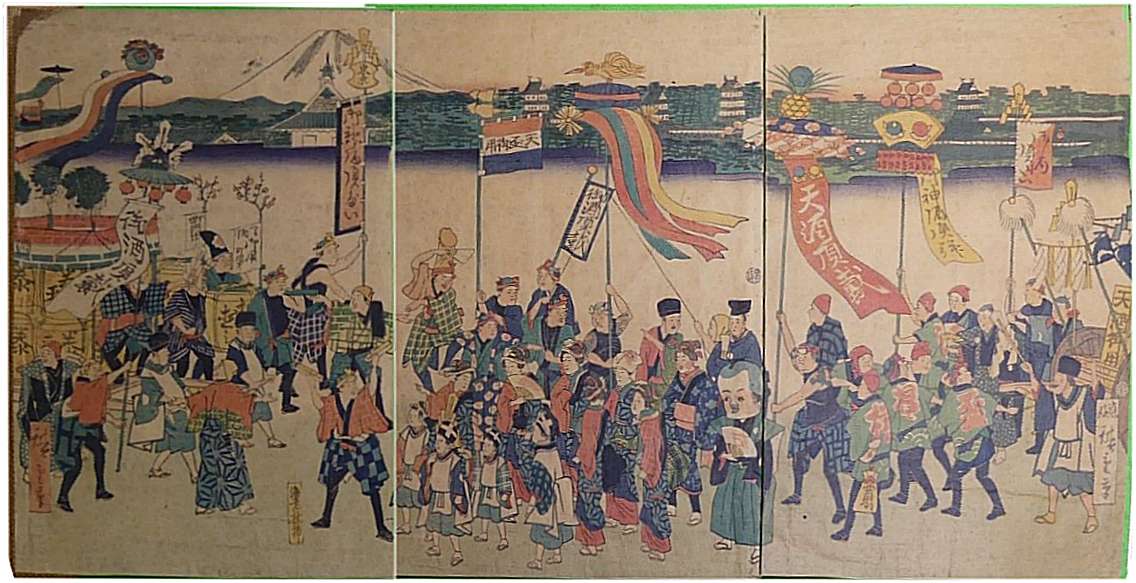 Francis,
Unfortunately it's not a good idea searching John Resig's ukiyo-e database with an image like yours. The search algorithm is very smart, but not smart enough to figure out which part of the image is the actual print.
After editing your image (see above) I did a new search and got a match in the Tokyo Digital Museum (http://digitalmuseum.rekibun.or.jp/app/collection/detail?ss=01&b1=1000200&b2=2000220&id=0191220023&lang=en).
The artist is Hiroshige III (1843-1894). I couldn't get a clear view of the combined censor's and date seal, but according to the Japanese version of the description at the museum site, it was published in 11th month of the year of the dragon, which most certainly is equal to 1868.
Best regards,
Hans Olof


---
---