Re: Unknown print
---
[ Follow Ups ] [ Post Followup ] [ Ukiyo-e Q & A ]
---
Posted by Hans Olof Johansson (83.255.52.234) on February 13, 2016 at 08:59:53:
In Reply to: Re: Unknown print posted by Noel Chiappa on February 13, 2016 at 01:34:58: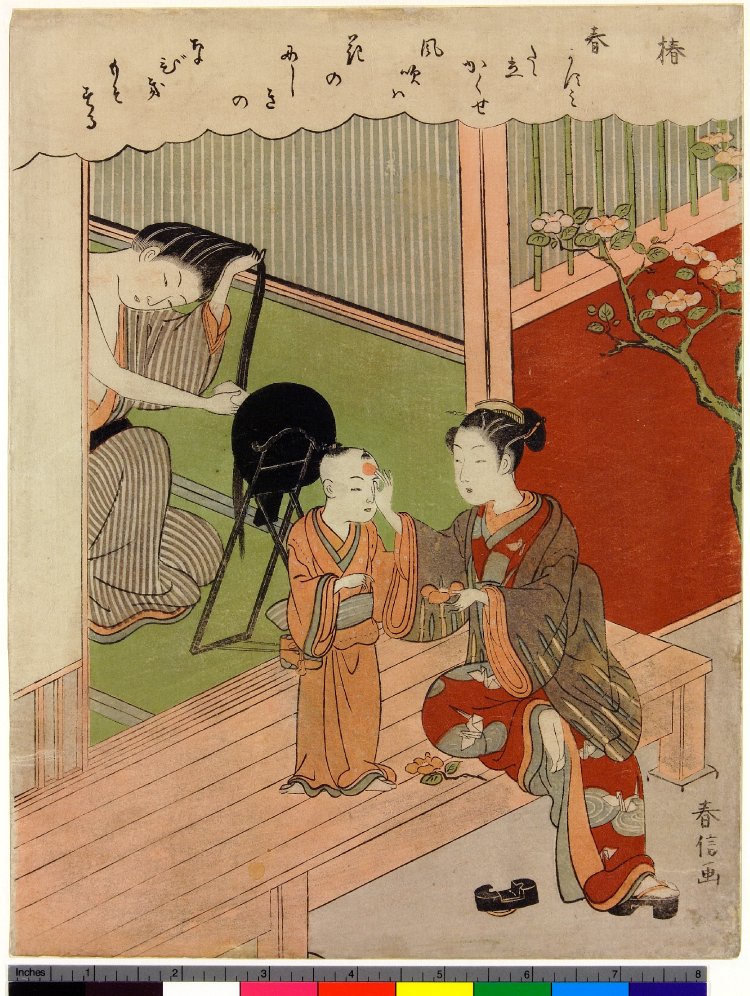 Victoria,
The name of the artist in Japanese is indeed 春信, but we usually transcribe it as Harunobu. I edited your image according to Noel's suggestions and found two matches in John Resig's database - one in the British Museum (above) and one in the Harvard Art Museum.
I agree with Noel, that your print most likely is a modern reproduction.
Best regards,
Hans Olof



---
---