Re: Series or title info on this kunisad
---
[ Follow Ups ] [ Post Followup ] [ Ukiyo-e Q & A ]
---
Posted by Hans Olof Johansson (83.255.52.234) on February 23, 2016 at 10:00:04:
In Reply to: Series or title info on this kunisada posted by Scott c on February 23, 2016 at 03:44:12: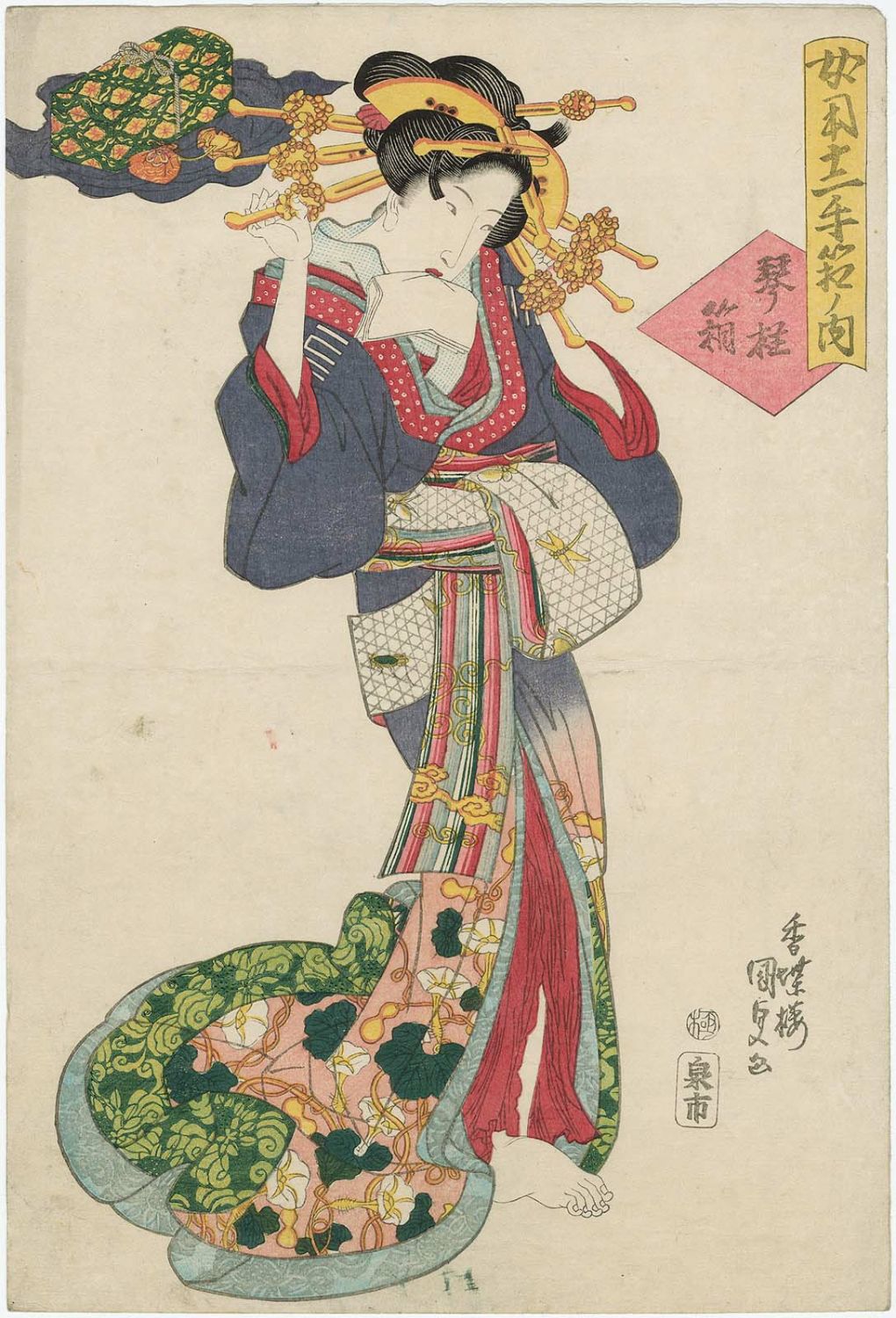 Scott,
The series title is "Onna yô jûni tebako no uchi" (女用十二手箱ノ内 - Twelve boxes used by women). The box in your print is "Haribako" (針箱 - Sewing box).
Above is another print from the series.
Best regards,
Hans Olof


---
---