Kabuki Performance byToyokuni III (Kunis
---
[ Follow Ups ] [ Post Followup ] [ Ukiyo-e Q & A ]
---
Posted by Steve Balkcom (96.231.220.110) on February 27, 2016 at 19:39:40: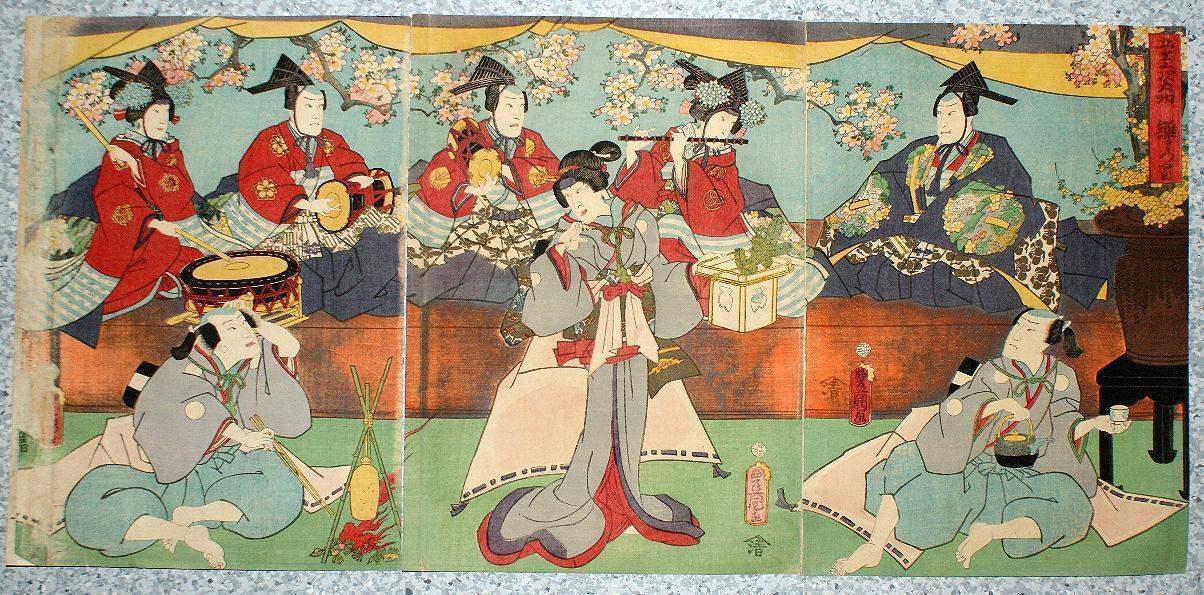 I recently acquired a copy of this print and located copies thru the database search at MFA-Boston & Tokyo Metro Museum. Only MFA had info in English and I was confused with what MFA offered.
Specifically, MFA identifies the subject as the play: Hitori Tabi Gojūsan Tsugi: (Traveling Along to the Fifty-three Stations) - Finale: Doll Festival but upon reading an act-by-act summary of the play provided by http://www.kabuki21.com/okazaki_no_neko.php , I found no reference to a doll festival in any Act of the play nor any descriptions that remotely described the images in this print. Anyone have any ideas about this?


---
---