Kanjinch˘ by Yoshiiku. 1864
---
[ Follow Ups ] [ Post Followup ] [ Ukiyo-e Q & A ]
---
Posted by Steve Balkcom (96.231.220.110) on March 02, 2016 at 21:30:42: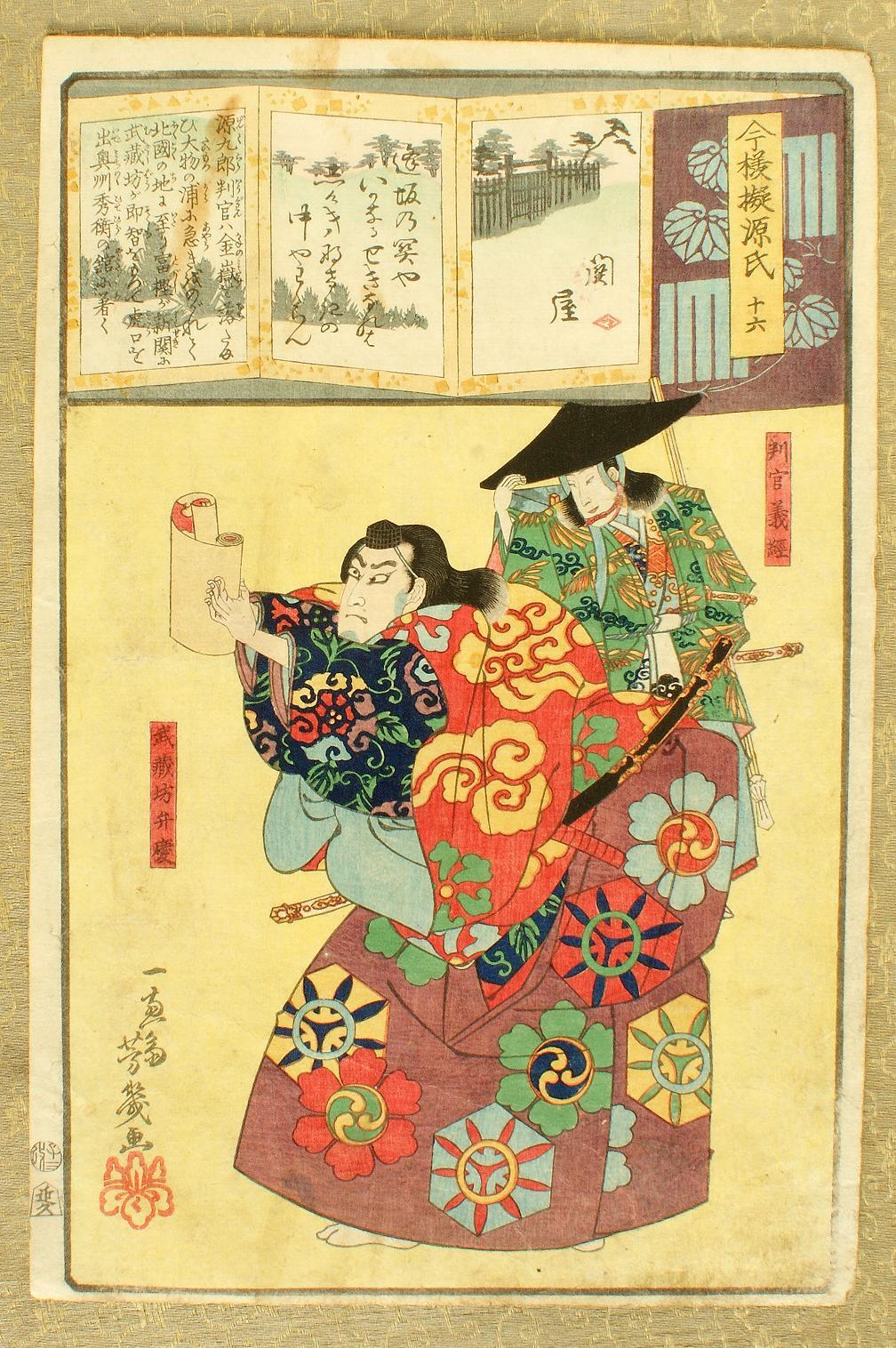 I did identify this print, which I recently acquired, from the Ukiyo-e database...much appreciate. There are 2 copies at MFA and 4 at the Waseda Theatre Museum. Since I cannot read Japanese, I could only rely on the MFA info helped enormously but did identify the actual play which I think I have thru online research of main characters identified and subject of the print depiction. In any case, would like to identify the two actors of the characters portrayed. Hope one or more of you can help me. Thanks in advance.
Steve Balkcom (recently retired guy making his first trip to Japan in May, 2016, & recent discoverer of the beauty and story of Ukiyo-e woodblock prints).
Kanjinch˘ (The Priest's Subscription list of Donors) - A Japanese Woodblock Print by Yoshiiku. Ch. 16, Sekiya: Hangan Yoshitsune (rear) and Musashib˘ Benkei (forefront)i, from the series Modern Parodies of Genji (Imay˘ nazorae Genji), 1864



---
---