Kuniyoshi
---
[ Follow Ups ] [ Post Followup ] [ Ukiyo-e Q & A ]
---
Posted by Mat (83.255.52.234) on March 10, 2016 at 14:22:21: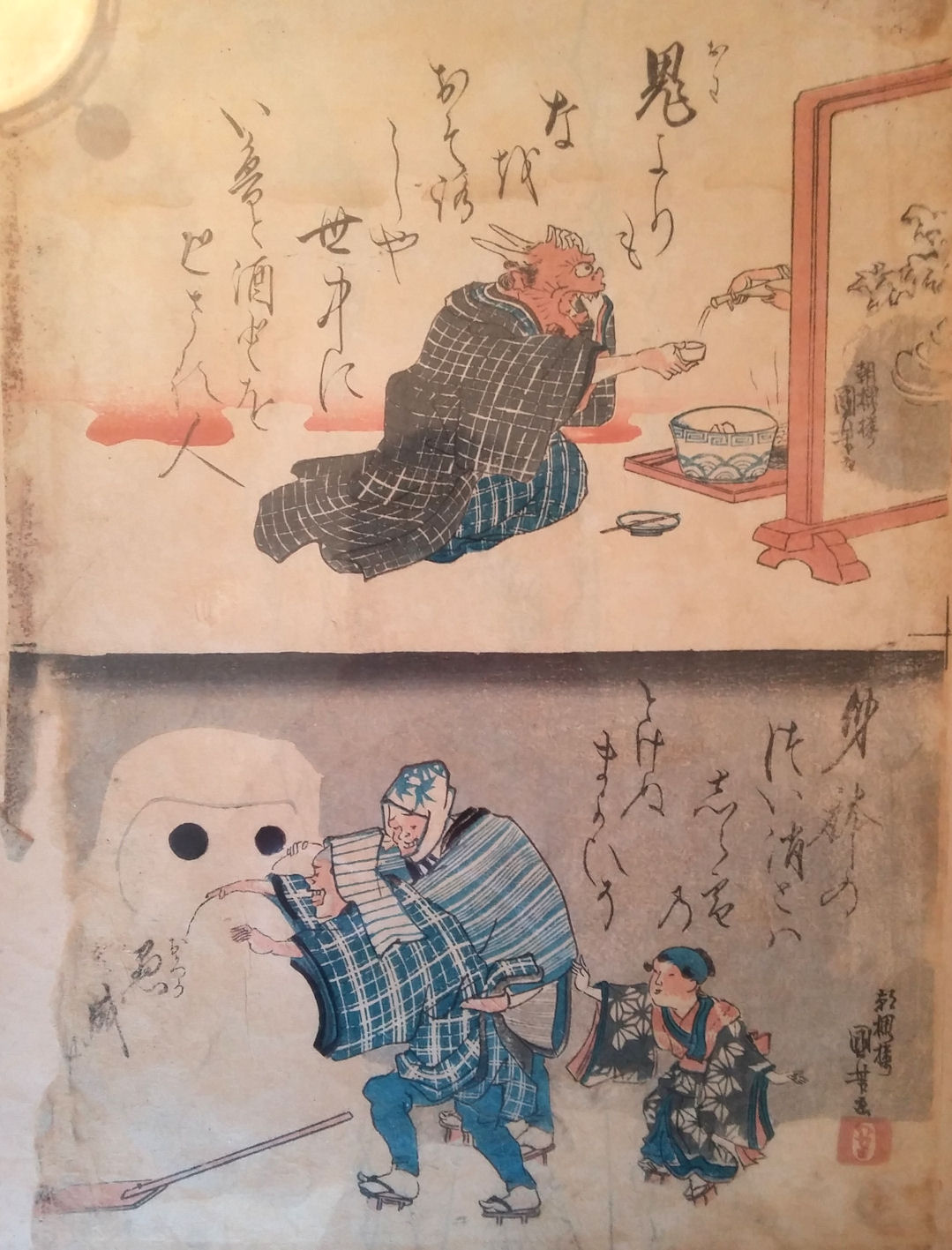 I have this Kuniyoshi print, which is in poor condition, but I think it is interesting. Can you help me determining when it was made, and if it is part of a series? And what is the meaning of the upper scene? Is it a Hannya drinking sake? And what are the two guys in the second scene doing? Are they helping to build the snowman, or are they destroying it?
Thank you very much for any information!
Matthias
PS: I have problems posting a message here, that is why my first post is empty...
---
---