Help Finding Title of a Series
---
[ Follow Ups ] [ Post Followup ] [ Ukiyo-e Q & A ]
---
Posted by Magicsteph (73.66.246.138) on April 08, 2016 at 22:28:49: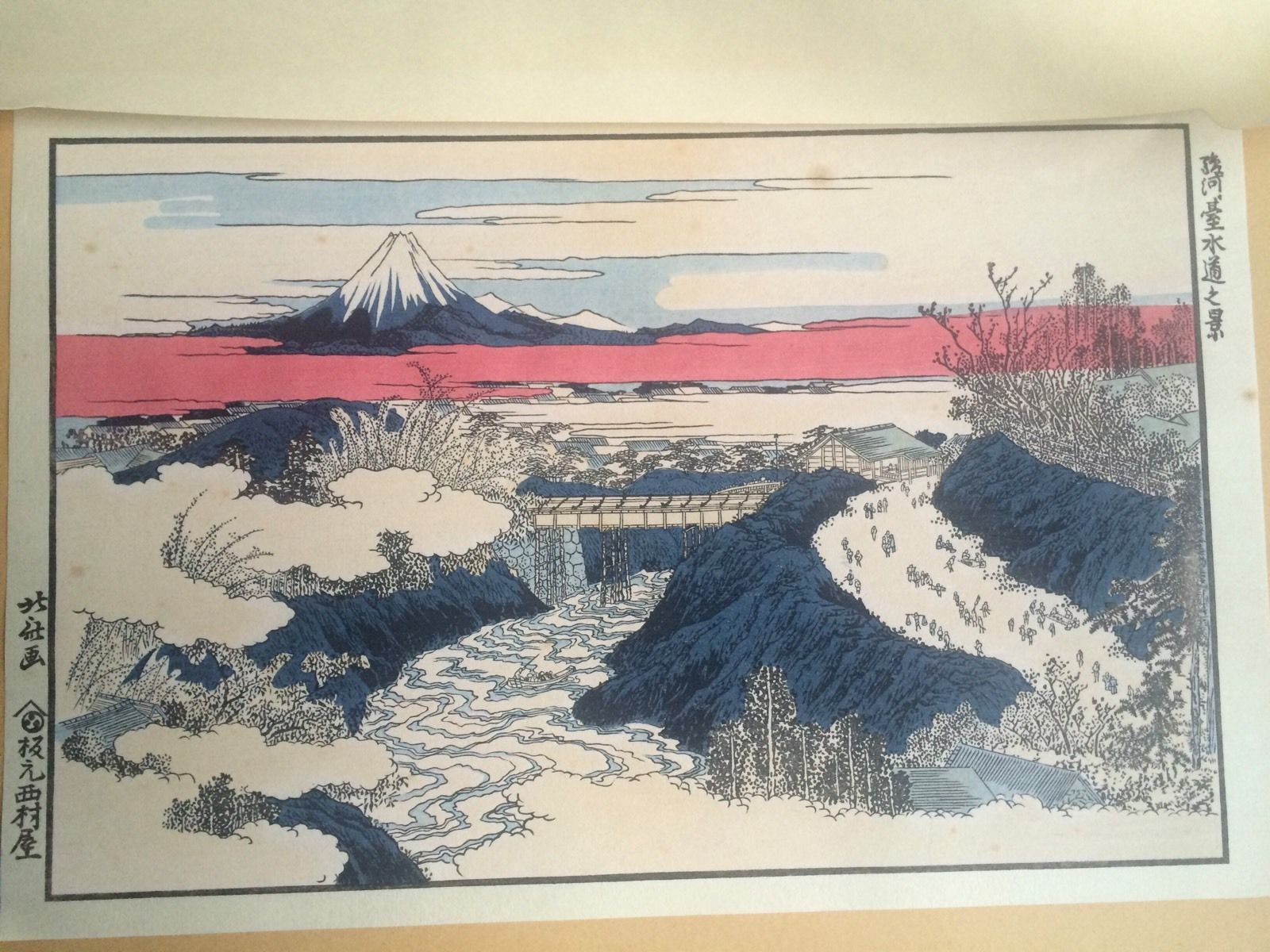 https://data.ukiyo-e.org/uploads/images/9e24fd7f690d552c4fd2e82c67658e9b.jpg
In this vintage reprint made by Hokusai, and printed by Nishimura-ya Yohachi, I cannot find the title of the series. I do not read or speak Japanese, and it would be awesome if some would have the amiability to tell me what is written in the upper right margin of the print.
This particular print is very similar to a print called Snow at Dusk at Hira from the 8 views of Edo Series. Would it be possible that this is a new 8 views of Omi series ?
Any help here will be greatly appreciated :)


---
---