Re: Help with identifying Japanese Print
---
[ Follow Ups ] [ Post Followup ] [ Ukiyo-e Q & A ]
---
Posted by Hans Olof Johansson (83.255.48.143) on April 13, 2016 at 09:43:32:
In Reply to: Help with identifying Japanese Print posted by Charles Baum on April 13, 2016 at 03:20:56: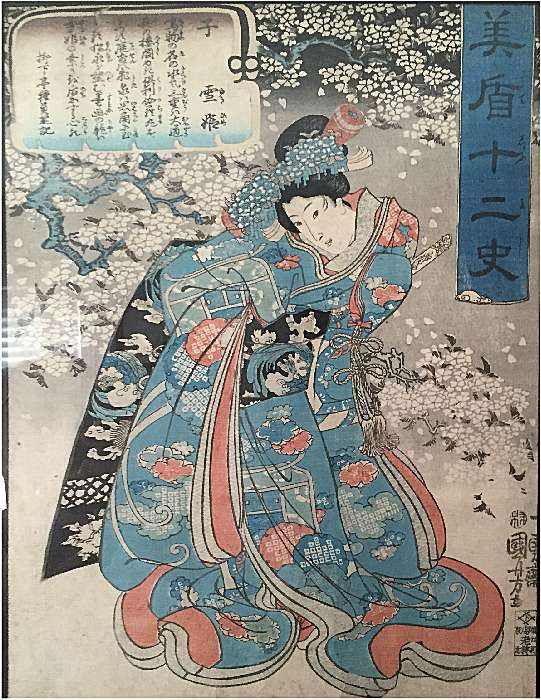 https://data.ukiyo-e.org/uploads/images/b09bd2c7c3ca08d822ca715335e2edec.jpg
Charles,
After a little editing (see above), your image resulted in four matches in John Resig's database - two from Waseda, one from British Museum and one from MFA Boston.
The artist is Kuniyoshi, and the censor's seal is Mura, which indicates that the print was published between 1843 and 1845. The kiri seal that has been added to the British Museum copy suggests that this belongs to a slightly later edition - probably from 1845, while the others were issued in 1843 or 1844.
You'll find more information here:
http://www.britishmuseum.org/research/collection_online/collection_object_details.aspx?objectId=3277852&partId=1
http://www.mfa.org/collections/object/rat-ne-yuki-hime-from-the-series-selections-for-the-twelve-zodiac-signs-mitate-j%C3%BBnishi-461294
Best regards,
Hans Olof


---
---