Re: Need help to identify print
---
[ Follow Ups ] [ Post Followup ] [ Ukiyo-e Q & A ]
---
Posted by Jay C. (89.243.60.6) on May 11, 2016 at 10:59:22:
In Reply to: Re: Need help to identify print posted by Guy Pepermans on May 10, 2016 at 16:18:42: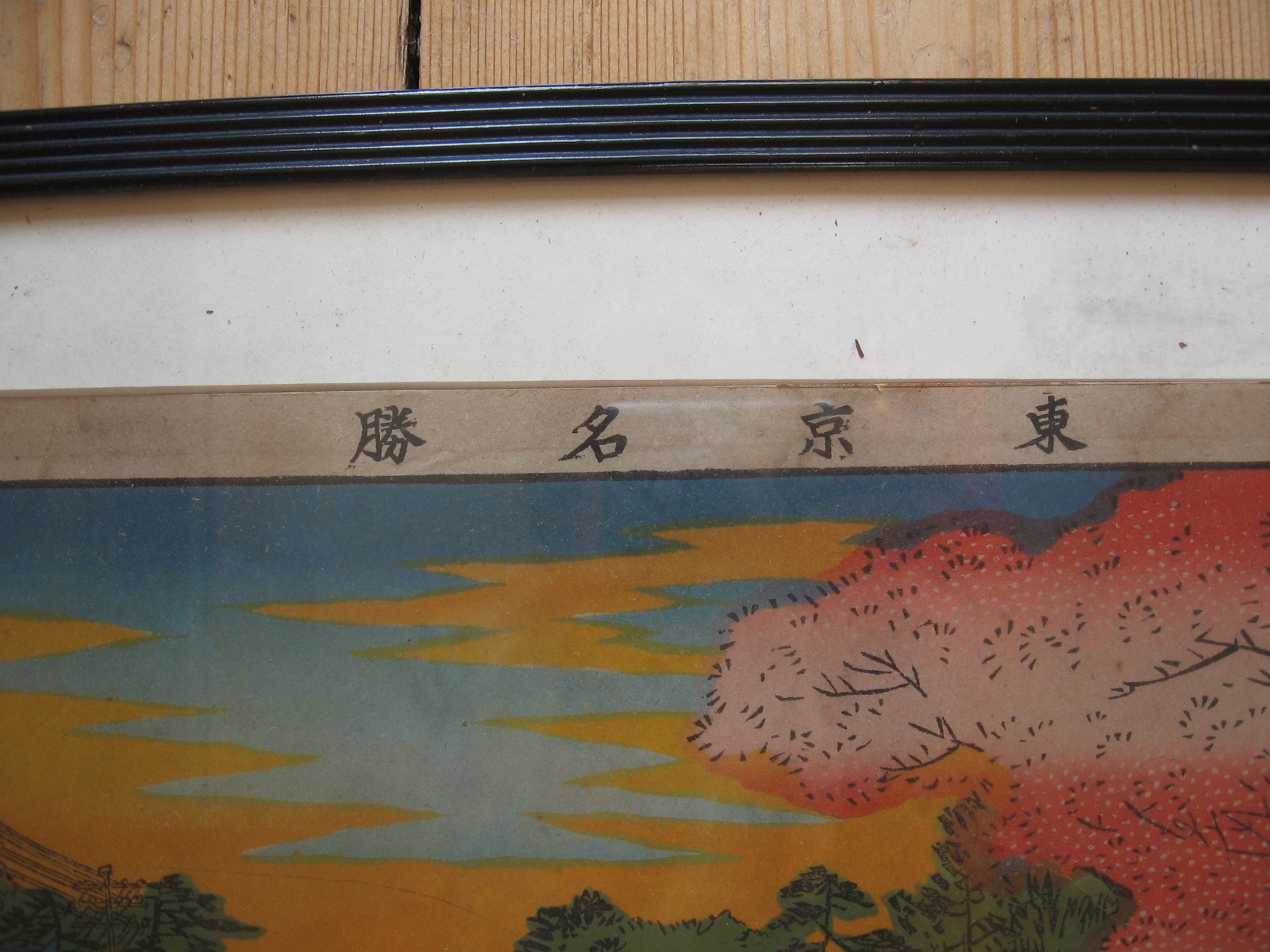 https://data.ukiyo-e.org/uploads/images/fda82c763e574dd26cae6ba38dd0ab47.jpg
Hi Guy! Thank you very much for translating that, wish I could read Japanese! I have dug out an old pic that was taken prior to the print being re-framed, showing (hopefully) the artist's name or printer? As you can see it is in the upper margin, and I believe there were margins on all sides. Doing some basic research of my own I thought it might be Hiroshige III as similar to style? If not too much trouble please have a look at 2nd pic.
Again many thanks!


---
---