Samurai Woodblock Print
---
[ Follow Ups ] [ Post Followup ] [ Ukiyo-e Q & A ]
---
Posted by Tobin Fraley (50.172.119.12) on May 17, 2016 at 00:47:13: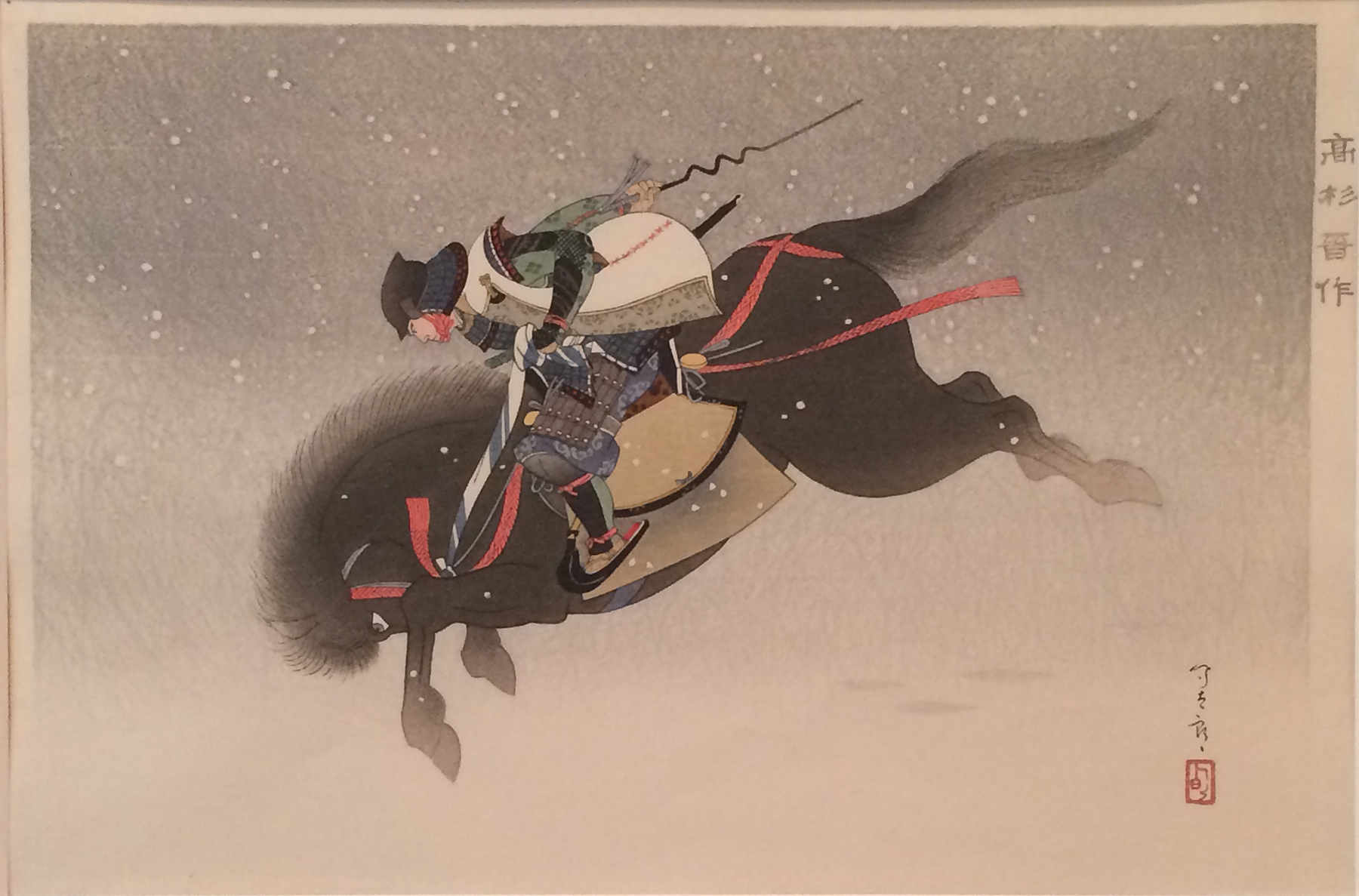 https://data.ukiyo-e.org/uploads/images/eb7138c7752777e17b7cfcb6b0ce0b17.jpg
I have researched this image and even taken it to Antiques Roadshow. No one seems to be familiar with this artist nor has anyone ever seen this print before. The appraiser at the Roadshow felt it might be worth about $80. I've also sent a photo of this to Frank Castle who was not familiar with it either. I purchased it in San Francisco in 1981 at Kabutoya Gallery. I would be very interested in further information. To me, it is an extraordinary piece of artwork. - Thank you.


---
---